Frontier Nursing University Names Dr. Tanya Belcheff as Director of Diversity, Equity, and Inclusion
Dr. Tanya Belcheff, DNP, CNM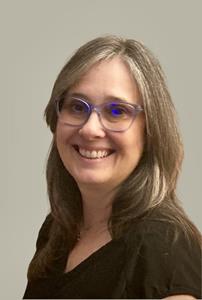 Versailles, Kentucky, Nov. 15, 2023 (GLOBE NEWSWIRE) — Versailles, Kentucky — Frontier Nursing University (FNU) announced that Dr. Tanya Belcheff, DNP, CNM, has been selected as the university's Director of Diversity, Equity, and Inclusion. Dr. Belcheff has been an assistant professor in FNU's nurse-midwifery program since 2016.
"We are thrilled that Dr. Belcheff has accepted the role as our Director of Diversity, Equity, and Inclusion," said FNU President Dr. Susan Stone, DNSc, CNM, FACNM, FAAN. "She is an outstanding faculty member and has been very active and passionate in her support of our numerous diversity, equity, and inclusion goals and initiatives. I have complete confidence that, together with Dean of Inclusive Excellence and Student Success Dr. Paula Alexander-Delpech, they will further enhance the service we provide to each and every student."
Dr. Belcheff became a Certified Nurse-Midwife at the University of New Mexico in 2002 and earned a Doctor of Nursing Practice at Frontier in 2019. She has taken an active role in FNU's diversity initiatives, including as a member of the team that organized and implemented a $1,376,800 Advanced Nursing Education Workforce (ANEW) grant from the Health Resources and Services Administration (HRSA) in 2018. The ANEW grant supported innovative academic-practice partnerships to prepare primary care advanced practice registered nursing students to practice in rural and underserved settings through academic and clinical training. In her role with the grant, Dr. Belcheff worked to help identify obstacles to retaining and training local providers in the Navajo Nation.
"I am honored and excited for the opportunity to serve as the Director of Diversity, Equity, and Inclusion," Dr. Belcheff said. "We know from a wealth of data that diversity among our healthcare providers results in better health outcomes, and the road to preparing a diverse and culturally competent healthcare workforce starts at institutions like Frontier Nursing University. With 2,500 students representing every state in the country, we have the opportunity, ability, and duty to bring positive change to our nation's healthcare system.
Dr. Belcheff has served as the inaugural chair of the Intersectionality, Determinants of Health, Equity, and Advocacy subcommittee and co-facilitator of FNU's DEI Fellows/Staff Ambassador programs. She also serves on the planning committee for the university's Diversity Impact Conference. Held annually for the last 13 years, the Diversity Impact Conference is a two-day virtual event featuring presentations from DEI experts across the country.
"It is essential that we have the right person in place to oversee and advance our diversity, equity, inclusion, and belonging efforts," said Dr. Alexander-Delpech. "I could not be happier that Dr. Belcheff, a longtime leader and contributor to these efforts, is now taking on this very important role."
In addition to her work at Frontier, Dr. Belcheff is part of a network of trauma-informed educators and healthcare providers in her local community. 
Attachment
CONTACT: Brittney Kinison Frontier Nursing University 8592514576 [email protected] 

Disclaimer: The above press release comes to you under an arrangement with GlobeNewswire. AfternoonHeadlines.com takes no editorial responsibility for the same.