Fora Health Joins Forces with Other Addiction Treatment Facilities for Walk for Recovery Event
Local addiction recovery centers united to raise awareness and gather funds in support of recovery from addiction.
Walk for Recovery – Sept. 17, 2023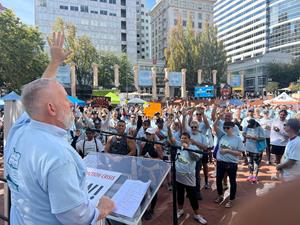 Walk for Recovery – Sept. 17, 2023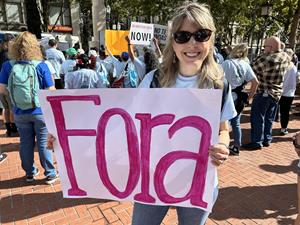 Portland, OR, Sept. 20, 2023 (GLOBE NEWSWIRE) — Fora Health Treatment and Recovery, an alcohol and drug addiction recovery center located in Portland, Oregon, joined forces with "Go the Distance," CODA Treatment Recovery (Comprehensive Options for Drug Addicts), and Volunteers of America (VOA) to participate in the annual Walk for Recovery event organized by Oregon Recovers. Patients and staff from these addiction centers came together to raise awareness and funds for addiction recovery on Sunday, September 17, 2023, with walks taking place in Rogue Valley, Klamath Falls, Lane County, Bend, Eastern Oregon, and Portland.
Walk for Recovery, the flagship fundraising event of Oregon Recovers stands as a pivotal initiative in our battle against Oregon's addiction crisis. With a primary fundraising target of $100,000, the event aims to provide critical resources to tackle this pressing issue. Simultaneously, it serves as a platform for individuals and organizations to come together, fostering a sense of community and enabling participants to proudly demonstrate their support for those in recovery. This united front seeks to challenge the stigma surrounding addiction and promote a culture of recovery pride.
Fora Health's involvement in this initiative is grounded in a shared commitment to addressing Oregon's addiction crisis. Michael Hovey, Fora Health's patient care supervisor, expressed the organization's enthusiasm, stating, "At Fora Health, we believe in the power of collective action to bring about positive change. Teaming up with 'Go the Distance,' CODA, and Volunteers of America for the Walk for Recovery is an opportunity for us to make a real impact on the lives of those affected by addiction."
The walk followed a route of approximately two miles, passing by various treatment providers, recovery houses, detox centers, and Medication-Assisted Treatment (MAT) clinics. In addition to the walk, the event featured speeches from prominent leaders in the community, including Multnomah County Chair Jessica Vega Pederson, Rep. Tawna Sanchez, and other influential figures dedicated to addressing addiction issues in Oregon.
Oregon faces the challenge of having the second-highest addiction rate in the country while ranking 50th in access to treatment. The annual Walk for Recovery offers a vital opportunity for community members to make a tangible difference.
You can still participate in the Walk for Recovery by donating on the event's website. Community members can also contribute by fundraising for the event or making a direct donation to Oregon Recovers.
###
About Fora Health
Fora Health is a leading nonprofit organization dedicated to providing compassionate substance use and mental health treatment services. With a focus on eradicating stigma and fostering whole-person care, Fora Health operates multiple locations and serves thousands of individuals and families annually. For more information, visit Forahealth.org. 
Attachments
CONTACT: John Langham Fora Health 8166861071 [email protected] 

Disclaimer: The above press release comes to you under an arrangement with GlobeNewswire. AfternoonHeadlines.com takes no editorial responsibility for the same.