Filevine Releases Payment Processing to Deliver an End-to-End Timekeeping, Billing, and Payments Platform to the Market
Filevine becomes the only legal platform that offers robust case management, document assembly, time keeping, billing, and payments all in one place.
End-to-End Legal Work Platform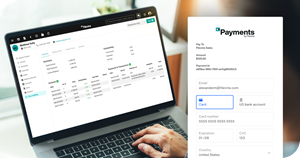 Timekeeping, Billing and Payments by Filevine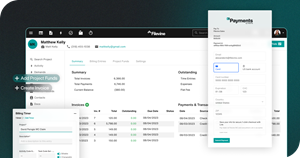 Salt Lake City, UT, Oct. 24, 2023 (GLOBE NEWSWIRE) — Filevine, a leading legal technology provider, has made it its mission to offer the most comprehensive, all-in-one platform for legal professionals and law firms. In its continued commitment to being a true end-to-end software provider for any legal workflow, Filevine has launched Time, Billing and Payments by Filevine. With their latest offering, customers can perform comprehensive timekeeping, create and send billing invoices, and receive and track payments all within the platform. 
Payments by Filevine acts as a capstone feature release to support the end-to-end billing cycle of various types of fee agreements. Whether firms charge for services using contingency fees, hourly billing, or flat fees, they now can create those time entries or fee items, enter them into an invoice, and easily get paid. All capabilities are natively built within the Filevine platform to ensure the highest levels of security, accurate reporting, and ease of use. Filevine is the home for it all. 
In an effort to help empower smaller firms with the best technology, basic Filevine user licenses will be offered free of charge for firms that qualify – a first in Filevine's history.  Firms can begin contacting Filevine today to learn if they qualify.  
Payments
Payments by Filevine tracks, automates, and customizes payment collection to your optimized workflow. It accepts different types of fee agreements and methods of payment, including ACH, credit, and debit cards. Rather than have to manually apply payments to invoices like many existing payment solutions, clients simply pay their invoice via a link and the payment is directly applied to the invoice. Invoice statuses are then updated within Filevine with no added work. The embedded nature of this commoditized feature allows for a more seamless, end-to-end workflow.
Timekeeping
With Filevine's extensive timekeeping tools, legal professionals can track their time wherever they are working, whether that is within Filevine, Outlook, Gmail, Word, or their mobile device. Users can start and stop multiple timers with a single click, assign time allotments to common tasks or calendar invites to keep time entries consistent, and set concurrent timers that automatically pause and restart when switching between projects or matters. The tool allows for a high level of governance, so rates can be hidden and editing capabilities are limited only to those with select permissions.
"We understand that firms and attorneys track their time in many different ways, and this can often result in inaccuracies, missed time, and added work," said Filevine's EVP of Product, Michael Anderson. "We set out to accommodate all of the many ways our customers work by offering multiple, integrated methods to track time."
Users also benefit from a timekeeping dashboard where they can visualize how much time they have tracked and filter reports to analyze their billable hours. Customizable reports can also be connected to Filevine's analytics dashboard, Periscope.
Invoicing and Billing
Not only can users centralize their time entries and expedite their timesheet review, but they can also generate invoices for various fee agreements alongside their legal work. Filevine's billing tool is designed to facilitate billing in one central location. Users can link time and expense entries to invoices, redline and revise documents right within Filevine, and send bulk invoices without having to leave their workflow.
Retainer Deposits and Replenishments
Those accepting retainer agreements can easily track case financials and automatically be notified when a retainer amount is emptied or running low. Users can request a retainer or fund replenishment, track balances directly from within the client's project, and easily view case funds all within their existing workspace.
End-to-End Legal Platform
Filevine's new payments feature rounds out its extensive suite of natively-built solutions. Now, Filevine supports all your legal technology needs- lead intake, case and matter management, document assembly, e-signatures, contract management, data analytics, time tracking, billing, and now payments. The addition of Payments by Filevine is the next step to making Filevine a true end-to-end legal software solution for any type of law firm, expanding the company's appeal to non-contingency practices such as criminal defense, family law, bankruptcy, estate, immigration and corporate law.
"Filevine was finding firm after firm that separated their document management system from where they track their deadlines, their workflow, and the economics of their case. It is the natural solution to manage your cases and report on your case finances in the context of where the work is already happening," said Michael Anderson. "Critical work belongs in the same place, and Filevine is proud to offer end-to-end software capabilities for its customers."
With integrated, purpose-built systems for case and matter management, contract management, document management, and now timekeeping, billing and payments, Filevine is empowering legal teams to minimize busywork, centralize their end-to-end workflow, and maximize billable hours.
"In our firm, Filevine delivers robust case and document management, and now the entire billing cycle," said Ryan Hogan, CEO of Pace Johnson Law Group. "Its payment feature seamlessly integrates time tracking, billing, and payment processing. Our team is thrilled by the unmatched efficiency and convenience provided by this new capability."
Filevine's new time, billing, and payments functionality revolutionizes and simplifies how firms can complete tasks, track time, invoice, and process payments. To ensure smaller firms have access to these business-necessary capabilities, Filevine will be offering free basic user licenses to firms that qualify. To learn if you qualify, schedule a demo here.
To learn more about Filevine's robust time, billing, and payments features, visit https://www.filevine.com/platform/billing-and-time-keeping/. 
---
About Filevine
Filevine is changing the way legal work gets done for law practitioners and their clients. As the leading legal operating system, Filevine is dedicated to empowering organizations with tools to simplify and elevate complex, high-stakes legal work. Powering everything from document and case management to timekeeping, billing and business analytics, over 3,400 law firms and legal teams use Filevine daily to deliver excellence. Filevine is recognized on the Deloitte Technology Fast 500 and Utah Business Fast 50 lists, is a Top Workplace USA winner, and is among the fastest-growing companies on the 2023 Inc. 5000 list.
Attachments
CONTACT: Erin Ash Filevine 2624421056 [email protected] 

Disclaimer: The above press release comes to you under an arrangement with GlobeNewswire. AfternoonHeadlines.com takes no editorial responsibility for the same.