F40 Hype Continues: Ferrari's Monaco Stunt Car Sells Out on Altr's Blockchain Marketplace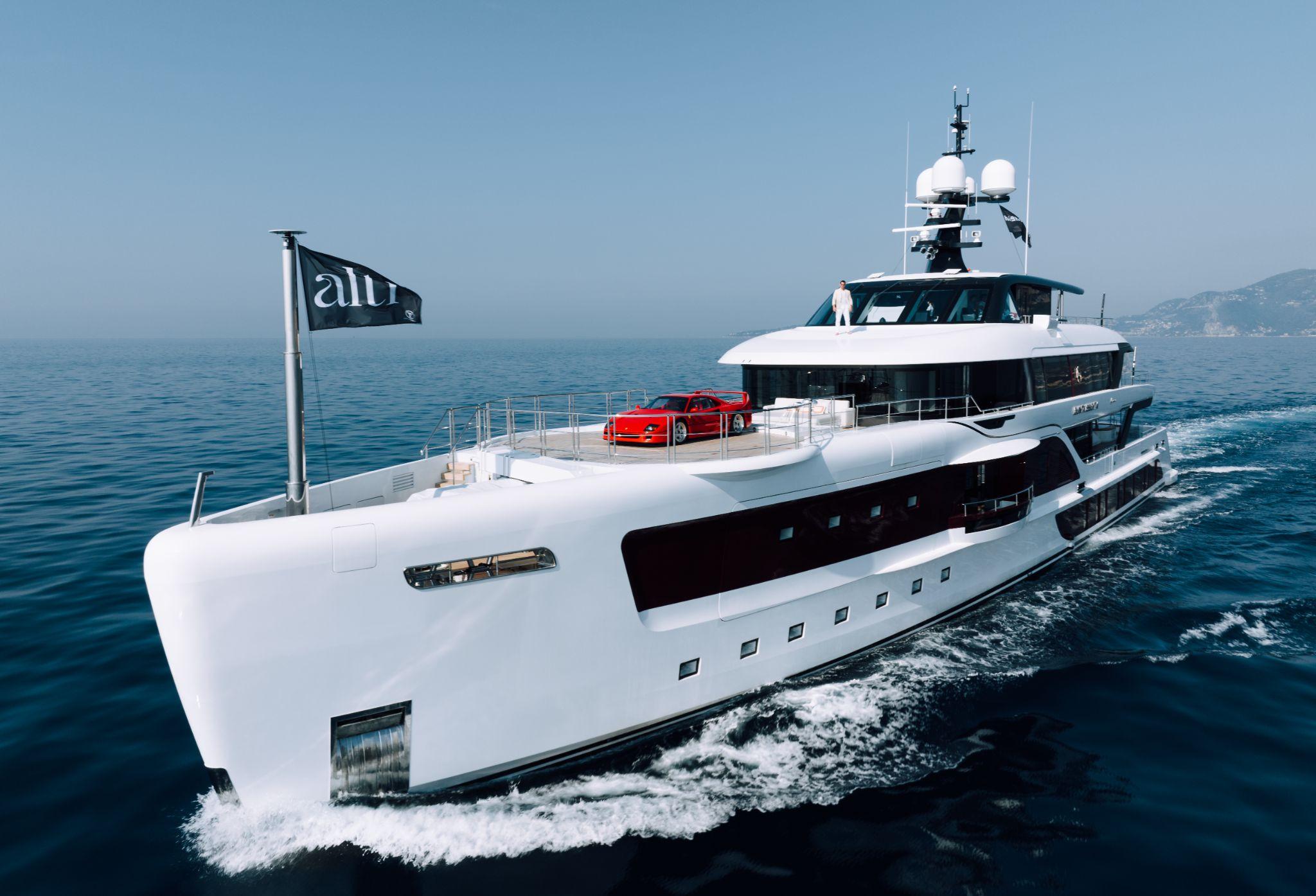 Europe, Aug. 04, 2023 (GLOBE NEWSWIRE) —  Altr, an innovative platform for luxury collectibles, has sold a Ferrari F40 supercar for $2.5M using blockchain technology to transparently transfer ownership. The F40 was first presented during the Formula 1 Monaco Grand Prix on a 55m superyacht in the heart of Monaco's port.
Built on Polygon, Altr issues a digital proof of ownership in the form of an NFT for each unique collectible sold through the platform. The digital certificate owners can either hold, trade, collateralize, or redeem the NFT for the physical item at any time. All collectibles are safely stored and maintained by Altr's Oracles in safe storage facilities until the NFT holder decides to redeem the physical collectible. This demonstrates the immense potential of the platform and its ability to revolutionize the way collectors, dealers, and enthusiasts access and trade luxury assets through blockchain technology.
The Ferrari F40, an exhilarating testament to Ferrari's 40-year legacy, stands as a masterpiece of speed and design. Penned by the legendary Pininfarina, it represents the final automotive opus personally approved by the visionary Enzo Ferrari himself. With its cutting-edge components, turbo-charged powertrain, and masterfully engineered chassis, the F40 exudes a racing pedigree that defies conventions.
"We are delighted with the successful launch of Altr with this incredible F40. The speed with which the car sold is a testament to the confidence that the community has in Altr and the technology on which it is built" said Davide Rovelli, one of Altr's initial supporters, "The sale of the Ferrari F40 demonstrates that there is a growing market for collectors to buy physical assets using blockchain technologies, enabling a secure and transparent solution for acquiring, owning, exchanging and storing high-value assets. This monumental accomplishment is only the beginning of our journey as we work towards a regular program of epic collectible drops!"
Altr serves as the perfect gateway to the world of luxury collectibles. Collectors can easily purchase the rarest and finest collectibles, either in full or as a fraction, with digital ownership stored securely on the blockchain. On Altr, collectors can also digitise their existing collections and use them as collateral to borrow liquidity without the need to sell them. Once a collectible is introduced to Altr, it can be either sold as a whole through the sale of one single digital ownership certificate – NFT – or it can be split into fractions, offering the possibility to everyone of co-owning their dream Ferrari, a vintage Patek or other luxury collectibles offered by Altr's trusted sellers.
The successful F40 sale joins the line of other collectibles sold on Altr. Back in January 2023, Altr sold a new-old-stock vintage Rolex Daytona to its community. Offered by Altr Oracle The Watch Boutique, the yellow gold reference 6265 Cosmograph Daytona was sold for $195K in the form of 100 equally valued fractions. Altr has built an ecosystem of "Oracles" – renowned experts in the luxury collectibles industry, providing valuable services such as appraisals, valuations, and secure storage. Altr's Oracles are hand-picked world-class specialists in their chosen fields.
About Altr:
Altr's cutting-edge innovation continues to redefine the collector's landscape, catering to the growing needs of collectors, dealers, and enthusiasts in this sector. Its innovative e-commerce platform for luxury collectibles, connects the real and digital world, making it easier for collectors and aspiring collectors to purchase, trade, and secure their assets using blockchain technology. Sellers can access a new source of liquidity, and buyers can purchase unique collectibles directly using digital or traditional currencies. The collectibles are valued by Altr's Oracles: world-renowned experts and stored in a free-port vault in Switzerland.
To learn more about Altr, visit https://altr.trade/ and on Instagram @altr.trade
CONTACT: Alnura Belyalova Director of PR, Luna PR [email protected]

Disclaimer: The above press release comes to you under an arrangement with GlobeNewswire. AfternoonHeadlines.com takes no editorial responsibility for the same.