EnlitenAI Emerges as a Prominent Contender at the Digital Health Awards
EnlitenAI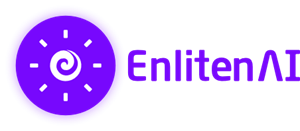 EnlitenAI Emerges as a Prominent Contender at the Digital Health Awards
Fort Collins,CO, Sept. 22, 2023 (GLOBE NEWSWIRE) — EnlitenAI, an Innosphere Ventures graduate company, proudly announces its selection as a quarterfinalist in the prestigious Digital Health Awards presented by the Digital Health Hub Foundation. Out of an overwhelming 1,500 submissions, EnlitenAI has secured its spot due to its innovative focus on using AI to personalize seizure management.
At the heart of EnlitenAI's innovation is the Neuroliten platform. As described by Dr. Himanshu Misra, Founder & CEO of EnlitenAI, "Our Neuroliten platform aggregates neurological indicators from wearables and devices to create insights for personalized seizure treatment and drug titration."
This pioneering effort stands out, especially in the face of challenges highlighted by Dr. Vikram Rao, Chief of the Epilepsy Center at UCSF: "The unpredictable nature of seizures and the lack of patient-specific responses to medication make it difficult to build detailed treatment plans. EnlitenAI's Neuroliten platform provides visibility of the progression of patients' symptoms and generates valuable insights for timely intervention."
Similarly, Dr. Sean Pauzauskie, a Neurologist with UCHealth, emphasized the platform's real-world applications: "Our team at UCHealth was particularly interested to investigate how Neuroliten could be used to capture real-world evidence. We are encouraged by the data that has been captured and the potential of Neuroliten to help personalize clinical treatment of seizures for better health outcomes for our patients."
From an economic perspective, Dr. Michael Meyers, a notable figure from the insurance sector, pinpointed the platform's dual advantage: "Neuroliten helps neurologists not only deliver better health outcomes but also get reimbursed at higher rates for Insurance carriers, the reduction in hospitalizations and shortened titration cycles dramatically reduce their cost burden."
Beyond its technological achievements, EnlitenAI's growth has been spurred by its collaboration with industry accelerators. Dr. Misra recollected a significant milestone: "One of the turning points in the journey of EnlitenAI was its selection to Innosphere Ventures' Accelerator program and the mentorship the company received."
Additionally, Dr. Misra added, "At EnlitenAI, our strength lies in the diversity and expertise of our team, a unique blend of passionate technologists, renowned neurologists, and regulatory pathway experts who have cohesively built our Neuroliten platform. Under the operational guidance of Abhiroop Gandhi, our COO and former chief of compliance & regulatory risk at Verily Lifesciences, and the technological leadership of Sreeman Nanduri, our CTO experienced in digital health platform integration, we are reshaping clinical operations and regulatory strategy. Our medical direction is steered by Dr. Paul Garcia, a distinguished epileptologist and Professor of Neurology from UCSF. Further enriching our capabilities is a neurologist advisory panel, featuring luminaries such as Drs. Paul Garcia and Vikram Rao from UCSF, Dr. JP Appendino from Alberta Children's Hospital, Dr. Sean Pauzauskie from UCHealth in Colorado, Dr. Vaishnav Krishnan from the Baylor College of Medicine, and Dr. Masoom Desai from the University of New Mexico. This team has been instrumental not only in charting EnlitenAI's functionality roadmap but also in designing groundbreaking clinical investigations."
The accolades from the industry have been overwhelming. Mark Goldstein, Chairman of Digital Health Hub Foundation, praised the high caliber of entrants this year, stating, "We are so impressed by the pioneering work in digital health happening on a global scale. Congratulations to all of our quarterfinalists on their notable success."
With the finalists to be unveiled on September 22 and the grand finale set for October 9 in Las Vegas, EnlitenAI is poised for even greater recognition in the healthcare technology arena.
About EnlitenAI:
Originating from Silicon Valley, EnlitenAI is at the forefront of using AI/ML and remote patient monitoring to transform personalized seizure management.
About the Digital Health Hub Foundation:
Initiated in 2017 at UCSF, San Francisco, the foundation's mission is to champion global healthcare innovations. Their expansive 30,000-member community brings together startups, experts, and investors, culminating in an annual awards ceremony celebrating healthcare's finest technological strides.
About Innosphere Ventures:
Innosphere Ventures is a regional incubator program that accelerates the success of founders, researchers, entrepreneurs, and university researchers who are launching and scaling technology and science-based startups through accelerator programs, office and specialized wet laboratory facilities, and venture capital funds. Innosphere is a 501(c)(3) non-profit with a mission to grow the region's innovation ecosystem and to support the commercialization efforts of startup companies.
Attachments
CONTACT: Himanshu Misra EnlitenAI 9702954481 [email protected] 

Disclaimer: The above press release comes to you under an arrangement with GlobeNewswire. AfternoonHeadlines.com takes no editorial responsibility for the same.