Elite Fine Jewelers Showcases Exquisite Collection Of Vintage, Estate, and Antique Jewelry
Tempe, Nov. 14, 2023 (GLOBE NEWSWIRE) — Tempe, Arizona –
Elite Fine Jewelers, based in Tempe, AZ, is excited to announce their biggest estate sale ever which includes every piece in their showroom. Elite Fine Jewelers has a captivating collection of Vintage, Estate, and Antique Jewelry. The sale will take place on December 1st and 2nd, 2023 from 10am to 5:30pm only. Some of the jewelry pieces date back more than 100 years old, making this sale a great opportunity for people to own a piece of history.
The store's enthusiasm for the industry, coupled with their expertise, contribute to Elite Fine Jewelers' reputation as Arizona's finest hidden gem. They are known for their commitment to quality and craftsmanship, backed by three generations and over 70 years of experience in the industry.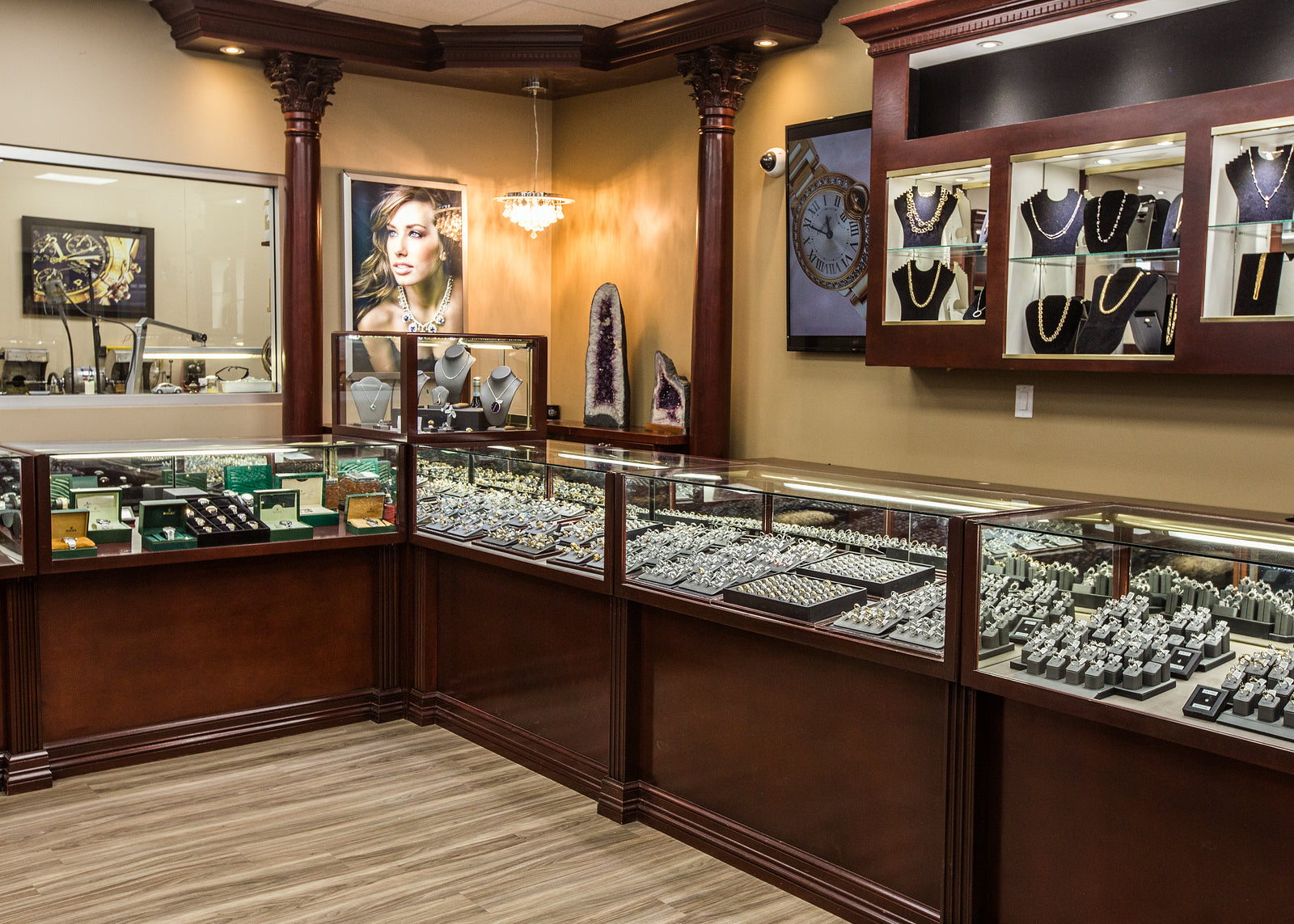 The Vintage, Estate, and Antique Jewelry collection at Elite Fine Jewelers pays homage to the timeless beauty and enduring appeal of jewelry that has stood the test of time. Each piece has a rich history and a unique story to tell, making them not just accessories but cherished heirlooms passed down through generations. The store invites the public to learn more by paying the collection a visit. See more here: Elite Fine Jewelers Estate Jewelry.
In the Vintage collection, jewelry enthusiasts can explore the glamor of past eras, with pieces that encapsulate the essence of different time periods. From Art Deco's geometric designs to the graceful lines of the Victorian era, these pieces offer a window into the history of fashion.
The Estate collection showcases jewelry that was previously owned, often coming from prestigious estates or individuals, reflecting the elegance and sophistication of bygone eras. Each piece is carefully curated to meet the highest standards of quality and style.
Those with a deep appreciation for history and craftsmanship will find the Antique Jewelry collection to be a treasure trove that they cannot help but explore. Some of the pieces here are over 100 years old, making them true relics of the past. The collection features intricately designed engagement rings, fashion rings, necklaces, bracelets, and more, each with its own story to tell.
"Elite Fine Jewelers is more than just a jewelry store; we're a destination for those who appreciate the beauty, history, and craftsmanship of fine jewelry," said Elite Fine Jewelers Spokesperson Ashley Cohen. "Our family's passion for jewelry — and our three generations of experience in the industry — are evident in the pieces we curate. We're delighted to introduce this exceptional collection of Vintage, Estate, and Antique Jewelry to our valued customers." Learn more here: Elite Fine Jewelers Vintage Jewelry.
Elite Fine Jewelers' commitment to excellence extends to every aspect of the customer experience. From personalized service to expert guidance in selecting the perfect piece, the team at Elite Fine Jewelers ensures that each customer finds a unique treasure that resonates with their personal style and preferences. This is true regardless of the customer's intent and goals, be they an avid collector or a connoisseur of exquisite jewelry.
The Vintage, Estate, and Antique Jewelry collection at Elite Fine Jewelers promises to captivate the imagination and bring the allure of the past into the present. To explore the Vintage, Estate, and Antique Jewelry collection and experience the epitome of craftsmanship, interested parties may visit Elite Fine Jewelers in Tempe, Arizona 805 N Scottsdale Road, Tempe AZ 85288. Alternatively, they may browse the store's selection online via the official Elite Fine Jewelers website.
The store's recent addition of Vintage, Estate, and Antique Jewelry serves to extend an already expansive inventory. Elite Fine Jewelers offers premium pieces for virtually every custom and occasion, including engagement rings, watches, necklaces, earrings, bracelets and more. Should a customer wish, they may do the entirety of their shopping online, but Elite Fine Jewelers' reputation for exceptional customer service is largely due to their in-store experience. This is why in-person visits are recommended when customers are in search of particularly distinctive or important pieces.
Elite Fine Jewelers is ready to welcome customers on December 1 & 2 who share their passion for beautiful and timeless pieces, and the store's staff can answer any questions regarding the new Vintage, Estate, and Antique Jewelry collection. Every purchase only serves to add to a piece's history, and the store always appreciates the opportunity to be a part of its journey. See more: Fine Jewelry Arizona.
###
For more information about Elite Fine Jewelers, contact the company here:
Elite Fine Jewelers
Ashley Cohen
480-699-6639
[email protected]
809 N Scottsdale Rd, Tempe, AZ 85281
CONTACT: Ashley Cohen

Disclaimer: The above press release comes to you under an arrangement with GlobeNewswire. AfternoonHeadlines.com takes no editorial responsibility for the same.