Ecom Logistics takes Lead in Sustainable Logistics Innovation with Electric Fleet Launch in Canada
Ecom Logistics electric delivery Vehicle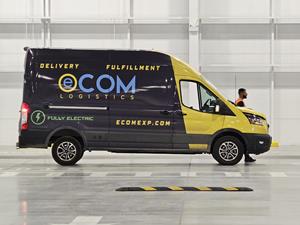 Electric Vehicle Fleet launch image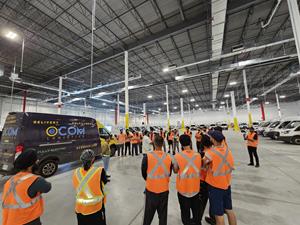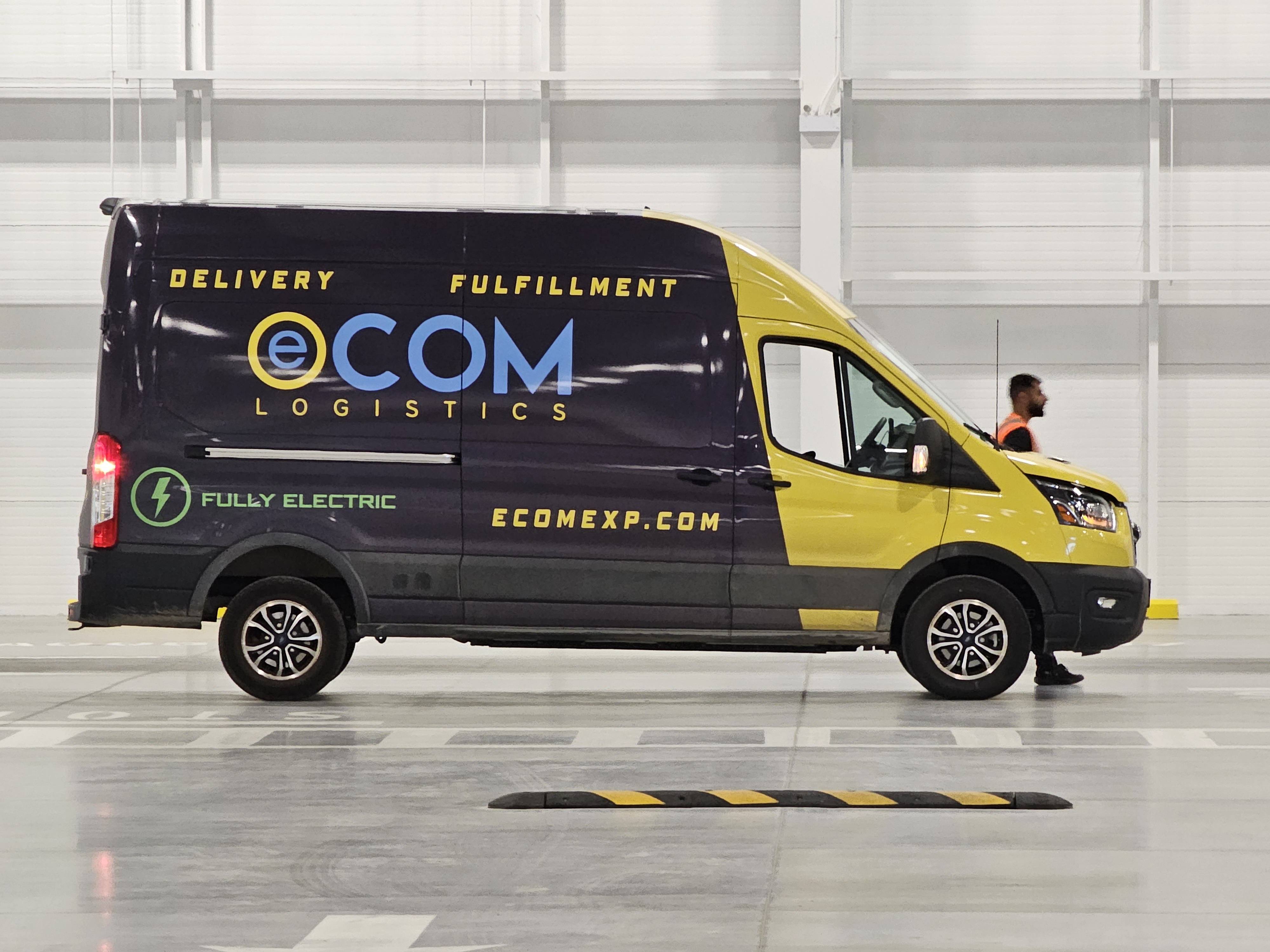 TORONTO, Aug. 09, 2023 (GLOBE NEWSWIRE) — Ecom Logistics is taking bold steps and paving the way for a greener future to achieve net zero emissions by 2030 and spearheading innovation in eco-friendly supply chain solutions. Here's what we know so far. 
1.     Supply chain industry contributes 30% to global carbon footprint
2.     Sustainable measures needed to reduce logistics' carbon footprint, including electric vehicles.
3.     Ecom Logistics aims for net zero emissions by 2030, launching an electric fleet for a greener future.
Annually, more than 55 gigatons of greenhouse gasses are released into the air globally, with logistics and supply chain industry contributing around 30% of the carbon footprint.
Considering this, measures need to be taken to control carbon footprint and move towards a sustainable future. Using route optimization, running regular maintenance, and switching off power while on a halt for maximum efficiency, can save operational costs. But this isn't enough to get to #netzeroemissions by 2030.
"Shifting to more sustainable modes of transportation such as electric delivery vehicles can help address the environmental impact of the entire supply chain. Innovative solutions are needed to ship packages, reduce touch points, and deliver more efficiently" – Marijana Herceg, Director of Operations at Ecom Logistics.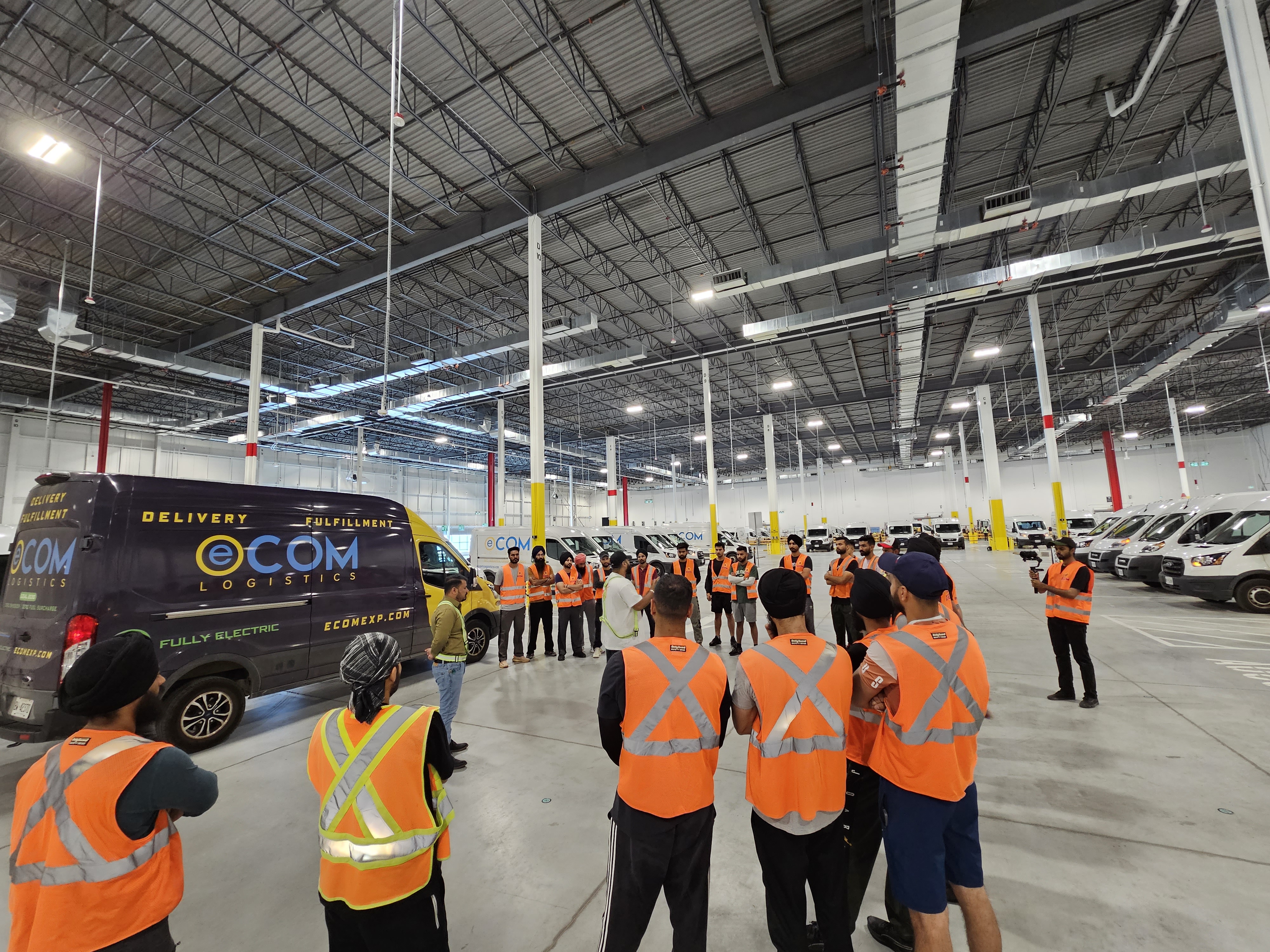 Ecom Logistics has recently made significant strides, operating with a fleet of Ford EVs for last-mile deliveries and is currently testing BrightDrop and Tesla trucks for same day and next day delivery services in all major Canadian cities. This is a significant step towards the goal of net zero emissions and to become a green logistics company using sustainable measures by 2030.  
"We aim to replace 100% of our fleet with electric vehicles by 2030" – Luqman Ahmed, CEO, Ecom Logistics as he flags off the newly ordered fleet of EVs in the Greater Toronto Area.
It has become crucial to find safer and smarter ways to deliver goods at scale. Net zero requires us to make big changes today and embrace technological changes for the future, like replacing all greenhouse gas-emitting activities with clean ones and sustainable alternatives like electric fleet that helps in reducing the CO2 emissions substantially. This is our best chance for a sustainable future and we need a revolution in our mindset to take this ahead.
Contact:
Aseem Saini
[email protected]
Photos are available at
https://www.globenewswire.com/NewsRoom/AttachmentNg/cddaaae9-d297-4624-bd11-e51bb877a5b0
https://www.globenewswire.com/NewsRoom/AttachmentNg/5025487e-2dcf-4f63-bfcc-85322a388d51

Disclaimer: The above press release comes to you under an arrangement with GlobeNewswire. AfternoonHeadlines.com takes no editorial responsibility for the same.