E-cigarette brand PYNEPOD Newly Releases Boost, its self-developed Trendy pod
SHENZHEN, CHINA, Aug. 11, 2023 (GLOBE NEWSWIRE) — The vape brand PYNEPOD has launched its latest product, Boost. Merging rapid charging capabilities with bold street punk graffiti-inspired aesthetics and a revolutionary ergonomic design, Boost promises an unparalleled vaping experience.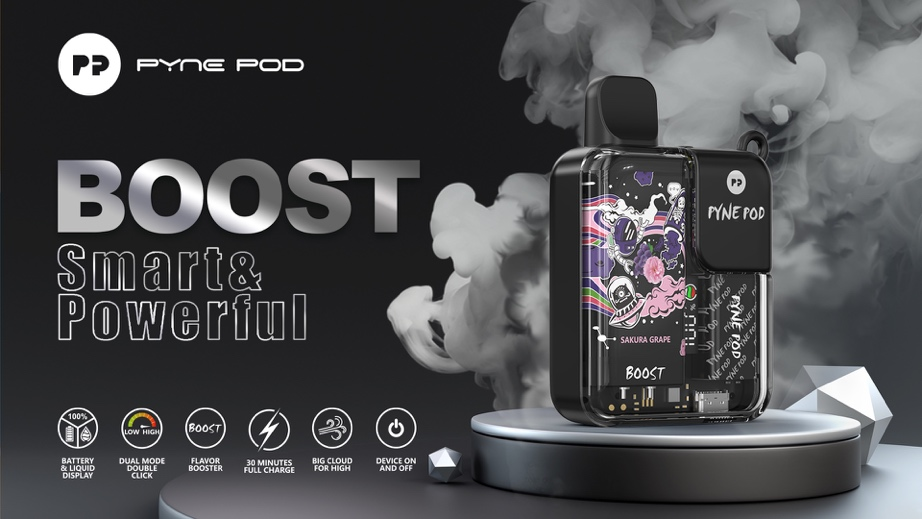 Featuring the self-developed technology solution, the PYNEPOD Boost delivers a consistently pure and rich flavor. Not only does it boast the highest puff count in the market, but it also provides a smooth and delightful vaping experience. This pioneering e-cigarette is set to revolutionize the industry.
PYNEPOD is evolving with contemporary trends, aspiring to be a premier international VAPE brand.
Fast Charging for Minimal Wait Time
With its built-in Type-C USB compatibility, the PYNEPOD Boost charges from 0 to 100% in just 30 minutes – about the time it takes to enjoy a cup of coffee. Experience vaping without the battery life anxiety.
Adjustable voltage And Dual mode
Its transparent circuit board not only serves as a stylish design element but also conveniently indicates real-time power and liquid— a blend of aesthetics and practicality. A single click button to show the status of the device, including voltage level, battery, and liquid volume, while a double-click allows for easy voltage switching.Users can adjust the voltage up or down to to produce the best flavor and overall hit.
In-house precision-integrated cotton wick
The PYNEPOD Boost offers top-tier performance at an affordable price. With its premium-quality cotton wick, every vape guarantees true fidelity to the original e-liquid flavor. Enjoy a richer vapor density and an unwavering taste profile – pure and refreshing from the first puff to the last.
Premium flavor
Experience unrivaled fidelity in flavor, a powerful throat hit, and abundant vapor volume. Every puff promises the ultimate sensory pleasure. Not only does it deliver intense bursts of flavors and consistently smooth vapor clouds, but it also ensures impeccable flavor reproduction. 
Exquisite and Stylish Trendsetting E-Cigarette
Adorned with edgy street punk graffiti and a uniquely crafted ergonomic design, the PYNEPOD Boost epitomizes the fusion of art and industrial innovation. Striking the ideal equilibrium between style and portability, it's poised to ignite a revolution in the vaping realm
Besides, PYNEPOD Boost presents users with a palette of 16 unique e-cigarette flavors, catering to diverse preferences and ensuring an unparalleled vaping experience.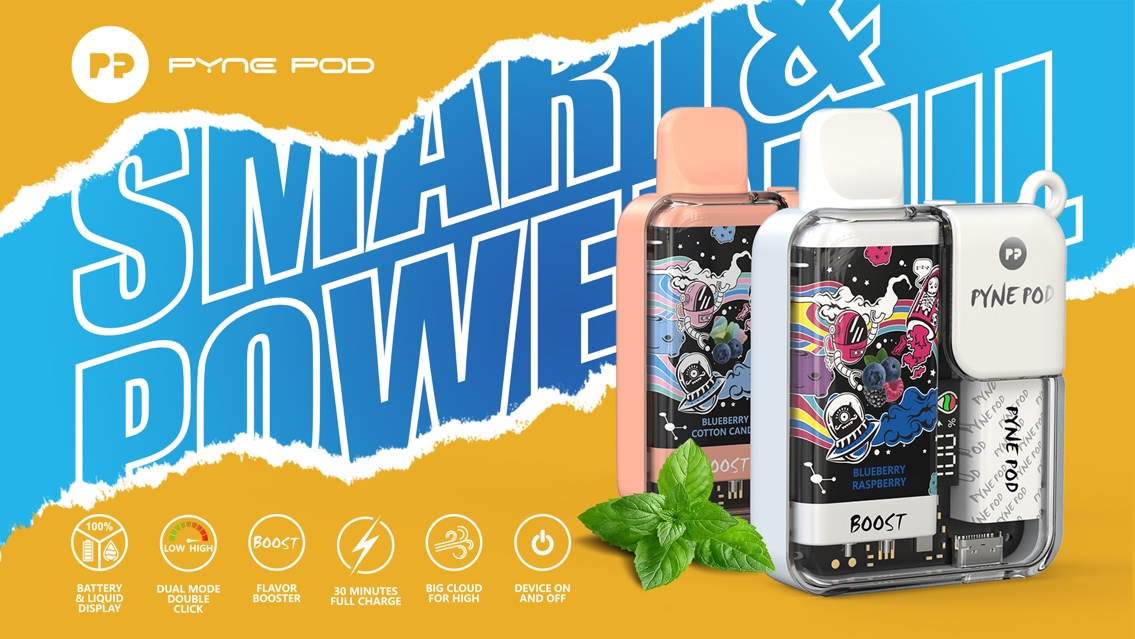 About PYNEPOD
PYNEPOD values the transformative potential of innovation, consistently forging ahead in the ever-evolving electronic cigarette industry. By continually pushing the envelope, PYNEPOD creates products that blend artistry and function, offering users state-of-the-art e-cigarette devices and distinctive vaporization experiences.
CONTACT: Besse CHEN PYNEPOD info at pynepod.com

Disclaimer: The above press release comes to you under an arrangement with GlobeNewswire. AfternoonHeadlines.com takes no editorial responsibility for the same.