Decentra Dragon Founder "Pouyan Roohi" Announces New NFT Project, "Crazy Frens"
Decentra Dragon was one of the successful projects in the NFT bear market. Decentra's tokens were sold out very quickly and they had an amazing price growth. Pouyan Rouhi, an investor in the digital asset space, is set to revolutionize the NFT world with his latest innovative project, "Crazy Frens" which aims to redefine the NFT landscape and to bring cutting-edge ideas and technological advancements to the forefront.
CLINTON, OKLAHOMA , Aug. 28, 2023 (GLOBE NEWSWIRE) — The NFT has experienced a falling market in the last few months, but the Dragon project was able to have good price growth in the bear market. With the new developments, Decentra Dragon founder Pouyan Roohi unveils a new era of NFT innovation, "Crazy Frens" an NFT project that aims to redefine the NFT landscape, digital assets, and blockchain-based collectibles. Leveraging the power of artificial intelligence and a captivating mobile game; "Crazy Frens" intends to captivate NFT enthusiasts.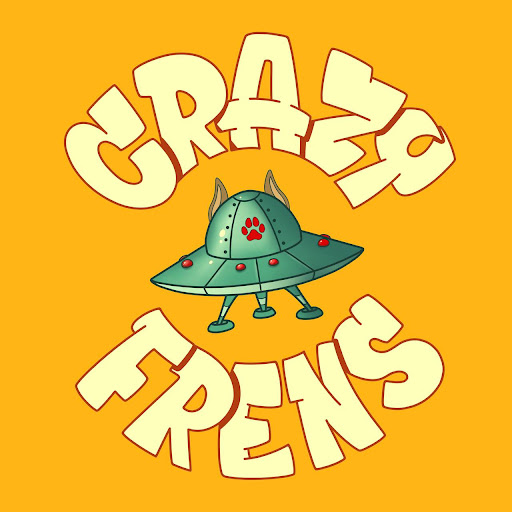 The project will break away from traditional NFT concepts and deliver an interactive experience that transcends the typical limitations of blockchain collectibles. "Crazy Frens" project emerges as a unique comic book authored entirely by artificial intelligence. This pioneering use of AI in the creative process adds an element of novelty and freshness to the NFT world. By blending technology and art, "Crazy Frens" offers a truly immersive experience for collectors and enthusiasts.
In addition, the "Crazy Frens" project is set to deepen the active and enthusiastic communities in the NFT world and attract new participants eager to explore the novel features and possibilities it offers. The great experience of the project's funder in the financial market along with the tricks of the market maker caused the success and growth of the price of this project.
Pouyan Rouhi, who possesses great potential, focuses on transparent growth and responsible investment in the NFT space. The team's dedication to nurturing an organic and sustainable ecosystem aligns with the intent to build a community that genuinely values the "Crazy Frens" project.
Consequently, the "Crazy Frens" project is poised to set new benchmarks for innovation and creativity. By incorporating AI-generated content, Pouyan Roohi envisions a future where NFTs transcend traditional boundaries and find utility in various real-world applications.
About Pouyan Roohi Founder of Projects:
Pouyan Roohi is a renowned Bitcoin investor who built a successful career in digital assets. He entered the investment world in 2012, and since then, he has achieved remarkable success in the digital asset space. With a keen eye for identifying new technologies, Rouhi has expanded his investment horizons to include Metaverse, NFTs, and startups alongside digital currencies. His visionary approach and dedication to fostering a strong NFT community have positioned him as a prominent figure in the industry.
About Decentra Dragon:
Decentra Dragon is a project that offers 4400 non-fungible tokens, and its trading volume is nearly 600 Ethereum. This project was Free Mint, and its price went up to 0.4 Ethereum and became one of the most successful projects in the world.
Now Decentra Dragon's team is working on the next project, the "Crazy Frens". This project is bringing new ideas into the world of NFT. "Crazy Frens" comic book is fundamentally AI-generated. This project also has an Android-based video game. "Crazy Frens" NFT buyers can register in the project's video game and win money as a reward for the game.
CONTACT: Pouyan roohi Decentra dragon Pouyanroohi.work at gmail.com

Disclaimer: The above press release comes to you under an arrangement with GlobeNewswire. AfternoonHeadlines.com takes no editorial responsibility for the same.