David Cooley and Tristan Schukraft Announce Sale Agreement for The Abbey & The Chapel in West Hollywood
The Landmark Deal Continues The Abbey's Legacy as an LGBTQ+ Destination in West Hollywood for the Next Generation and Expands Schukraft's Portfolio of LGBTQ+ Businesses
The Abbey Food & Bar in West Hollywood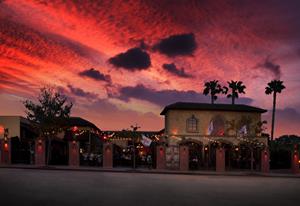 The Chapel at The Abbey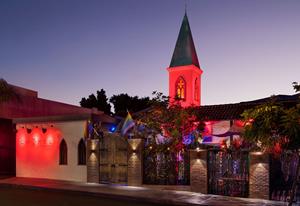 West Hollywood, California, Nov. 15, 2023 (GLOBE NEWSWIRE) — In a landmark move, entrepreneurs David Cooley and Tristan Schukraft have jointly announced an agreement for the sale of the iconic venues, The Abbey Food & Bar and The Chapel in West Hollywood.
"The Abbey is more than just a bar. It's been a sanctuary for the LGBTQ+ community through tough and good times alike, from the AIDS Crisis to the fight for Marriage Equality and Transgender Rights. I'm proud that The Abbey has been a place for support, unity, activism, and celebration," reflects David Cooley, the founder of The Abbey. "I've spent half my life here, meeting incredible people and seeing how The Abbey has been a place of happiness and acceptance for so many. Now, it's time for someone new to lead. Tristan has been coming here for years. He gets what The Abbey means to people. I trust him to look after our community, our guests, and our team. Plus, I'm sure he's going to throw some great parties."
Tristan Schukraft is a technology entrepreneur, turned hotelier, nightlife aficionado and well-known member of the West Hollywood LGBTQ+ community. The Abbey and The Chapel will add to Schukraft's portfolio of businesses that enrich the LGBTQ+ community across the United States, which includes MISTR, the largest telemedicine provider of free online PrEP and long-term HIV care serving all 50 states, D.C., and Puerto Rico. More recently Schukraft acquired and is in the process of reimagining Tryst and Circo, LGBTQ+ hotel and nightlife venues in San Juan Puerto Rico.
"I'm excited to build on the legacy that David Cooley created over the last 33 years at The Abbey. David built a small coffee shop on an unknown side street, into one of the most famous gay bars in the country, if not the world. This is both an honor and a significant responsibility," explains Tristan Schukraft. "I plan to respect and honor The Abbey's history while bringing new ideas that reflect our evolving LGBTQ+ community and my personal approach to hospitality. We're not just maintaining a legacy business and an international landmark; we're adding to the future of LGBTQ+ nightlife."
The transition of ownership is expected to be seamless, with The Abbey's long-time management team staying in place. Todd Barnes, The Abbey's General Manager has spent over 20 years managing The Abbey. Todd is supported by Assistant General Manager, Kiki Farahat, who has spent over 15 years at The Abbey. They lead a team of several managers and hundreds of servers, bartenders, hosts, promoters, back-of-house staff, DJ's, dancers, drag queens and entertainers who make The Abbey one of the most popular nightlife destinations in the world.  The Abbey and The Chapel's schedule of events and parties will all continue as planned. 
The sale is expected to be finalized within a few months, after the ABC licenses transfer over, after which Tristan Schukraft will assume ownership and operational responsibilities.
For more information visit theabbeyweho.com and follow @theabbeyweho on social media. The Chapel at The Abbey is located at 692 N. Robertson Blvd., West Hollywood, CA 90069.
# # #
About The Abbey Food & Bar® 
Founded by David Cooley in 1991, The Abbey has grown to become a West Hollywood institution, Elizabeth Taylor's favorite pub, and a community center.  A favorite of celebrities, locals and tourists alike, there is no better place to meet old friends, make new ones, enjoy a generous martini, eat a delicious meal and just kick back and have fun. The Abbey has been recognized with many accolades including Logo/MTV's Best Gay Bar in the World, Zagat's Most Popular Nightlife Destination in Los Angeles, LA Weekly's Best Gay Bar, Best Bar for Day Drinking and Best Dance Club, Time Out's Best Gay Bar in Los Angeles and Foursquare's Most Popular Bar in California and the most popular drop-off/pickup points for both Uber & Lyft in the United States.   Plan your visit to The Abbey at www.abbeyfoodandbar.com.  
About Tristan Schukraft
Tristan Schukraft is an LA native, now residing in Puerto Rico, whose entrepreneurial journey began with the founding of ID90.COM, an e-ticketing platform for airline personnel. Following the success of ID90, Schukraft later went on to establish MISTR, the largest telemedicine platform dedicated to HIV prevention and long-term HIV care. Most recently, he acquired The Tryst beachfront hotel (formally The Atlantic Beach Hotel) and Circo nightclub, both located in San Juan, Puerto Rico. 
Attachments
CONTACT: Brian Rosman The Abbey Food & Bar 323.443.7780 [email protected] 

Disclaimer: The above press release comes to you under an arrangement with GlobeNewswire. AfternoonHeadlines.com takes no editorial responsibility for the same.