CIEN+ Secures Its Place on The Inc. 5000 List of America's Fastest-Growing Private Companies for The Second Consecutive Year
– After Three-years of triple-digit growth and global expansion, Cien+, a member of the Culture+ Group Family of Cultural Intelligence® Companies, secures position on Inc. 5000 list of fastest growing privately owned companies in America ranking #174 in advertising and marketing and #2029 across all industries nationwide –
CIEN+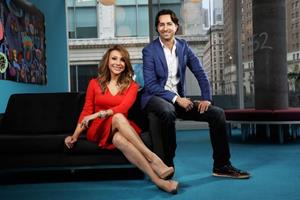 DALLAS, TX, Aug. 16, 2023 (GLOBE NEWSWIRE) — CIEN+, an inclusive marketing and research firm specializing in Cultural Intelligence®, proudly announces its second consecutive inclusion in the prestigious Inc. 5000 ranking of the fastest-growing private companies in the United States. This recognition, alongside CIEN+'s certified minority-owned and women-owned status, highlights not only the company's dedication to innovation, but its commitment to inclusion as a driver for business growth. 
The Inc. 5000 list offers a window into the thriving landscape of the economy's most vibrant segment: independent businesses. CIEN+ has not only secured a position within this elite group but has done so standing shoulder-to-shoulder with some of the nation's most dynamic enterprises across all industries nationwide. 
"Our journey extends beyond accolades – it's about challenging conventional thinking and elevating the role demographics shifts play as a competitive advantage for our clients," says Liliana Gil Valletta, Co-Founder, and Chief Executive Officer of Culture+ Group, parent company to CIEN+. "To us, inclusion is not a program, it is the mindset that inspired us into existence over a decade ago. Staying true to that purpose and mindset will continue to guide us as we grow in size and impact for years to come" concludes Gil Valletta. 
The firm is a trusted partner to some of the world's most iconic Fortune 100 brands, who seek to better understand how to tap into the power of high-growth diverse market segments. The team's unique capabilities converging the power of data and culture in research, strategy consulting, training, and marketing, continues to set them apart as a sought-after partner to the C-suite and as thought-leaders in the industry.
"Building one of America's fastest-growing companies is a testament to the power of purpose and innovation in action," said Enrique Arbelaez, Co-Founder of Culture+ Group and CIEN+. "This recognition motivates us to stay true to our commitment to drive and influence inclusive business strategies while continuing to anticipate the needs and aspirations of our clients" concludes Arbelaez. 
Headquartered in Dallas, Texas with satellite offices across the U.S. and Latin America, CIEN+ is part of the Culture+ Group, a newly created conglomerate of Cultural Intelligence® companies offering a portfolio of business solutions designed to anticipate market dynamics and empower clients with the tools and know-how to unlock the full creative and business potential. To learn more about CIEN+ visit www.cien.plus. 
About CIEN+ CIEN+ is a Cultural Intelligence® marketing and consultancy firm specialized in inclusive market research, business strategy, training, and marketing solutions for companies that want to tap into the full power of diverse consumer markets. Headquartered in Dallas, Texas, and with satellite offices across the U.S. and Latin America, the firm was founded in 2010 by two corporate executives turned entrepreneurs, Lili Gil Valletta and Enrique Arbelaez, who created the company they wish to hire, intersecting the power of data and culture for brands to drive societal impact and business growth. CIEN+ is part of the Culture+ Group family of companies, a one-of-its-kind independent and minority-owned ecosystem of companies 100% designed to unlock the power of Cultural Intelligence® in business. The firm is a certified Minority Business Enterprise (MBE), NMSDC Corporate Plus ®, Woman-owned Business Enterprise (WBE), and Historically Underutilized Businesses (HUB), and has been recognized by the Inc. 5000 as one of America's Fastest-Growing Private Companies, Top Agency 100 by MM+M and PRWeek Most Influential in Healthcare, among others. For more information visit: www.cien.plus. 
About Inc. and the Inc. 5000          
Methodology – Companies on the 2022 Inc. 5000 are ranked according to percentage revenue growth from 2018 to 2021. To qualify, companies must have been founded and generating revenue by March 31, 2018. They must be U.S.-based, privately held, for-profit, and independent – not subsidiaries or divisions of other companies – as of December 31, 2021. (Since then, some on the list may have gone public or been acquired.) The minimum revenue required for 2018 is $100,000; the minimum for 2021 is $2 million. As always, Inc. reserves the right to decline applicants for subjective reasons. Growth rates used to determine company rankings were calculated to four decimal places. The top 500 companies on the Inc. 5000 are featured in Inc. magazine's September issue. The entire Inc. 5000 can be found at http://www.inc.com/inc5000. 
About Inc. 
The world's most trusted business-media brand, Inc. offers entrepreneurs the knowledge, tools,connections, and community to build great companies. Its award-winning multiplatform content reaches more than 50 million people each month across a variety of channels including websites, newsletters, social media, podcasts, and print. Its prestigious Inc. 5000 list, produced every year since 1982, analyzes company data to recognize the fastest-growing privately held businesses in the United States. The global recognition that comes with inclusion in the 5000 gives the founders of the best businesses an opportunity to engage with an exclusive community of their peers, and the credibility that helps them drive sales and recruit talent. The associated Inc. 5000 Conference & Gala is part of a highly acclaimed portfolio of bespoke events produced by Inc. For more information, visit www.inc.com.For more information on the Inc. 5000 Conference & Gala, visit http://conference.inc.com/.
Attachment
CONTACT: Luisa Gaviria 1-972-791-8792 [email protected] [email protected] 

Disclaimer: The above press release comes to you under an arrangement with GlobeNewswire. AfternoonHeadlines.com takes no editorial responsibility for the same.