Christie's International Real Estate Launches in Belgium, Partnering with Leading Real Estate Brokerage, Hillewaere
Bart Van Delm, managing director of Hillewaere's real estate division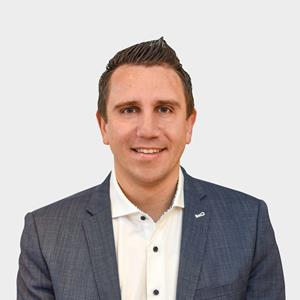 Roel Druyts, CEO of Hillewaere Group
CHICAGO and TURNHOUT, Belgium, June 30, 2023 (GLOBE NEWSWIRE) — Leading luxury real estate brand Christie's International Real Estate announces its expansion into Belgium, partnering with fast-growing luxury-focused firm, Hillewaere. As the exclusive affiliate of Christie's International Real Estate in Belgium, Hillewaere will gain access to world-class marketing and technology, national and international visibility for listings, and a connection to the iconic Christie's auction house, for the referral of art and luxury goods.
Established in 2002 by Roel Druyts, Hillewaere has grown from a one-man real estate brokerage to a thriving multidisciplinary company with divisions for real estate, insurance, and mortgage lending. Druyts now serves as CEO of Hillewaere Group, while Bart Van Delm oversees the firm's real estate business as managing director. In 2021, the firm received an investment from merchant banking powerhouse Rothschild & Co. and its Five Arrows Principal Investments (FAPI) arm, setting up further expansion.  
Hillewaere is a fixture in Belgium's high-end residential market, which continues to see strong growth post pandemic. The country attracts residents from around the world with its rich culture and bustling economy, and is particularly appealing to homebuyers from France, Germany, and the Netherlands thanks to its relatively low cost of living and tax incentives.
The firm is well established in Antwerp and other Flemish provinces, and is planning to expand under the Christie's International Real Estate brand into the capital city of Brussels, the French-speaking Wallonia region, and Knokke and other upscale resort towns along the Belgian coast.
Much like the relationship between Christie's International Real Estate and the separately owned, but closely aligned, Christie's auction house, the connection between Hillewaere's real estate division and its insurance business – which includes categories for art, luxury automobiles and fine jewelry – creates synergies that drive referrals and exceptional client service.
"Hillewaere and Christie's International Real Estate complement each other perfectly in terms of our expertise, the way we serve buyers and sellers and our credibility in the market. Around the world, Christie's International Real Estate has a wide client base and unique target audience, especially given their close relationship with Christie's auction house. And we built our strong reputation and systematically expanded our existing portfolio in the luxury housing market in Belgium over the past few years," explained Druyts.
"Our focus on luxury real estate, our client-centric approach and our staff's expertise, combined with the deep international network that Christie's International Real Estate provides, ensures clients know they are in the right place to buy or sell their luxury property with confidence. This partnership will undoubtedly strengthen our position in the Belgian luxury real estate market," added Van Delm.
"Roel and Bart have built an exceptional real estate brokerage focused on relationships, innovation and unmatched service, all values shared by Christie's International Real Estate. We are pleased to have them on board as our exclusive Belgium affiliate, and we look forward to supporting their growth as we continue our expansion throughout Europe," said Helena de Forton, managing director, head of Europe, Middle East and Africa (EMEA) and Asia-Pacific (APAC) for Christie's International Real Estate. 
Christie's International Real Estate has expanded rapidly over the past 18 months through new partnerships with independent brokerage firms around the world. Recently, the brand has signed on new affiliates in Munich, London, Milan, Venice, the Italian, Swiss and French Alps, Malta, Estonia, the Caribbean and Japan. The luxury real estate network has also added leading brokerages in top-ranked U.S. markets, including Los Angeles, the San Francisco Bay area, Miami and Chicago. 
###
About Christie's International Real Estate
Christie's International Real Estate has successfully marketed high-value real estate around the world for more than 30 years. Through its invitation-only Affiliate network spanning nearly 50 countries and territories, Christie's International Real Estate offers incomparable services to a global clientele at the luxury end of the residential property market. For more information, please visit christiesrealestate.com.
About the Hillewaere Group
Founded by current CEO Roel Druyts in 2002, Hillewaere Group is a group of three service companies: Hillewaere Real Estate, Hillewaere Insurance and Hillewaere Mortgages. The company strives to provide clients with the best advice for acquiring, managing, protecting and furnishing real estate in the most service-oriented and proactive way possible. And it takes advantage of technology to go all out in attaining this goal. The three companies are managed by Hillewaere Holding. For more information, visit hillewaere.be.
Attachments
Bart Van Delm, managing director of Hillewaere's real estate division
Roel Druyts, CEO of Hillewaere Group
CONTACT: Bella Paredes Christie's International Real Estate 2197657682 [email protected] 

Disclaimer: The above press release comes to you under an arrangement with GlobeNewswire. AfternoonHeadlines.com takes no editorial responsibility for the same.