Changes in Infant Emotion Regulation Following Maternal Treatment for Postpartum Depression – A Free Webinar from the Brain & Behavior Research Foundation
Webinar Presenter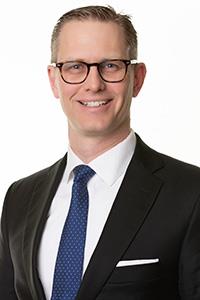 Webinar Host and President & CEO of the Brain & Behavior Research Foundation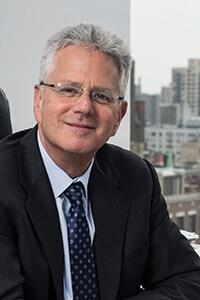 New York, April 05, 2023 (GLOBE NEWSWIRE) — The Brain & Behavior Research Foundation (BBRF) is hosting a free webinar, "Changes in Infant Emotion Regulation Following Maternal Treatment for Postpartum Depression" on Tuesday, April 11, 2023, at 2:00 pm EST. The presenter will be Ryan J. Van Lieshout, M.D., Ph.D., FRCPC.  
Postpartum depression affects up to 1 in 5 mothers and is associated with elevated rates of emotional, behavioral, and cognitive problems in offspring. It may have particularly negative effects on infant emotion regulation – the ability to modify emotions in the service of future goals. Emotion regulation plays a key role in the transmission of risk from mothers to offspring and is an important predictor of mental health across the lifespan. This webinar will discuss the results of a BBRF-funded study that examined the impact of cognitive behavioral therapy for postpartum depression on observed and neurophysiological markers of infant emotion regulation and the transmission of regulatory support from mothers to infants.
Register today at BBRFoundation.org
Dr. Lieshout is Canada Research Chair in the Perinatal Programming of Mental Disorders and Albert Einstein/Irving Zucker Chair in Neuroscience. He is an Associate Professor in the Department of Psychiatry and Behavioural Neurosciences and Core Member at Offord Centre for Child Studies. He is the MD/PhD Program Director and Interim Director of the Graduate Program in Neurosciences at the McMaster University in Canada. Dr. Van Lieshout is also a recipient of a BBRF 2015 Young Investigator Grant.
The webinar is hosted by Jeffrey Borenstein, M.D., President & CEO of the Brain & Behavior Research Foundation, and host of the public television series Healthy Minds.
About Brain & Behavior Research Foundation 
The Brain & Behavior Research Foundation awards research grants to develop improved treatments, cures, and methods of prevention for mental illness. These illnesses include addiction, ADHD, anxiety, autism, bipolar disorder, borderline personality disorder, depression, eating disorders, OCD, PTSD, and schizophrenia, as well as research on suicide prevention. Since 1987, the Foundation has awarded more than $440 million to fund more than 5,300 leading scientists around the world, which has led to over $4 billion in additional funding for these scientists. 100% of every dollar donated for research is invested in research. BBRF operating expenses are covered by separate foundation grants. BBRF is the producer of the Emmy® nominated public television series Healthy Minds with Dr. Jeffrey Borenstein, which aims to remove the stigma of mental illness and demonstrate that with help, there is hope.
Attachments
CONTACT: Myrna Manners Brain & Behavior Research Foundation (718) 986-7255 [email protected] 

Disclaimer: The above press release comes to you under an arrangement with GlobeNewswire. AfternoonHeadlines.com takes no editorial responsibility for the same.