Camfil APC Randi Huckaby on ASHRAE Standards for Dust Collection: A Deep Dive into Ensuring Superior Indoor Air Quality
"Learn about two specific air filtration and dust collection standards set by ASHRAE to guide you in establishing air quality programs," Randi Huckaby, Camfil APC.
Camfil APC Randi Huckaby Expert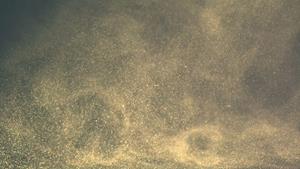 Camfil APC Randi Huckaby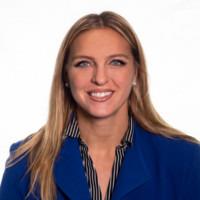 Jonesboro, Arkansas, Oct. 20, 2023 (GLOBE NEWSWIRE) — With industries worldwide continuously battling the challenges of airborne dust, maintaining impeccable indoor air quality remains paramount. The well-being and safety of workers hang in the balance, calling for robust measures and the integration of comprehensive systems.
Given this backdrop, Randi Huckaby, a renowned figure in the domain of air filtration and industrial dust collection, has penned an illuminating article on the ISHN platform. The piece shines a light on the ASHRAE standards that play a pivotal role in ensuring a dust collector's effectiveness in safeguarding indoor air quality.
Huckaby's article delves deep into the world of dust collectors – machines that serve as the first line of defense against harmful airborne particles in industrial environments. She elucidates how agencies like the National Fire Protection Agency, the U.S. Environmental Protection Agency, and OSHA have issued mandates to ensure worker safety from these hazardous dusts.
At the core of the article lies the detailed exploration of the ASHRAE standards – a beacon for establishments aiming to achieve superior indoor air quality. From the workings of ASHRAE Standards 52.2 on Air Filter Performance to the nuances of the MERV Air Filter Efficiency Rating, Huckaby leaves no stone unturned.
However, the highlight remains the introduction of the ASHRAE Standard 199, which stands as a testament to ASHRAE's commitment to addressing the dynamic needs of dust collection systems.
This article isn't just a read; it's an educational journey for all industry professionals.
For those looking to gain comprehensive insights and enhance their knowledge about dust collection and indoor air quality, Randi Huckaby's article is a must-read. Dive deep into the world of ASHRAE standards and equip yourself with the knowledge to make informed decisions.
The full article titled "Focus on ASHRAE standards for dust collection and indoor air quality" is available for reading on ISHN. Delve into the details and be part of the discourse on ensuring a safer and cleaner industrial environment.
About the Author
Randi Huckaby holds the esteemed position of Product Manager — Dry Filtration APC Global at Camfil Air Pollution Control (APC). With her vast experience and in-depth knowledge, she brings invaluable insights to the table, enlightening readers about the intricate dynamics of dust collection and air filtration. Connect with her and the team at Camfil APC to learn more.
Press Contact:
Lisa Goetz
Schubert b2b
1-610-269-2100 x244
Attachments

Disclaimer: The above press release comes to you under an arrangement with GlobeNewswire. AfternoonHeadlines.com takes no editorial responsibility for the same.