Brunswick Exploration Identifies Major Spodumene-Bearing Pegmatite Boulder Field at the Mirage Project
Figure 1
Figure 2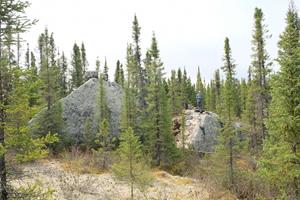 Figure 3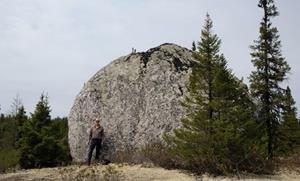 MONTREAL, June 14, 2023 (GLOBE NEWSWIRE) — Brunswick Exploration Inc. (TSX-V: BRW, OTCQB: BRWXF; "BRW" or the "Company") is pleased to announce that it has identified a major trend of large spodumene-bearing pegmatite boulders over 1.7km of strike length at the Mirage Project in the James Bay-Eeyou Istchee region of Quebec. The Mirage Project is located approximately 105 km east of Patriot Battery Metals' Corvette Lithium Project and 34 km northeast of Winsome Resources' Adina Project.
Mr. Killian Charles, President and CEO of BRW, commented: "With the positive identification of over twenty large spodumene-bearing boulders, the Mirage Project is now a top priority for the Company. The field crew is eager to return as soon as the government-imposed fire restrictions are lifted. I am particularly excited that prospecting rapidly uncovered such large, well mineralized boulders with pale grey spodumene crystals as the Project remains unexplored for lithium. BRW will immediately apply for drill permits with the objective of drilling as rapidly as possible in Q3 once the source(s) of the boulders has been identified."
The follow-up field work for spodumene-mineralized boulders, first identified by a geologist nearly 25 years ago (see press release dated January 24, 2023), confirmed the presence of over twenty plurimetric spodumene-bearing pegmatite boulders in a band over an up-ice strike length of 1.7 km. All boulders observed host well-defined, large (up to 50cm) light grey spodumene crystals with mineralization varying between 5 and 50% of the pegmatite (see Figure 1). Boulders are sub-angular to sub-rounded (see Figure 2). Gangue mineralization is typical of LCT-type pegmatites and consists of coarse-grained quartz, rubidium-rich feldspars and muscovite with minor amounts of tourmaline and fluorite.
While the source has not yet been identified, based on the angular shape of boulders, their large size and abundant distribution, the source is interpreted to be close and within the Project boundary. The largest boulder identified to date measures over 6 metres by 6 metres by 5 metres (see Figure 3). No exploration work for lithium has previously been conducted in the area, and the Mirage claim group stretches up-ice for 18 km from the boulder field.
Next Steps
The discovery was made in two field days before government-imposed restrictions due to forest fires forced the BRW field teams to evacuate the James Bay-Eeyou Istchee region. Once restrictions are lifted, BRW will immediately dispatch its team to continue to advance the project towards the drilling stage. The full strike extent of the boulder field remains undefined with potential for more spodumene-bearing boulders (and their source) to the northeast. Based on these exciting results and the potential for additional discoveries, BRW will immediately apply for drilling permits to follow up on the forthcoming summer field work.
Figure 1: Massive Prismatic Pale Grey Spodumene Crystal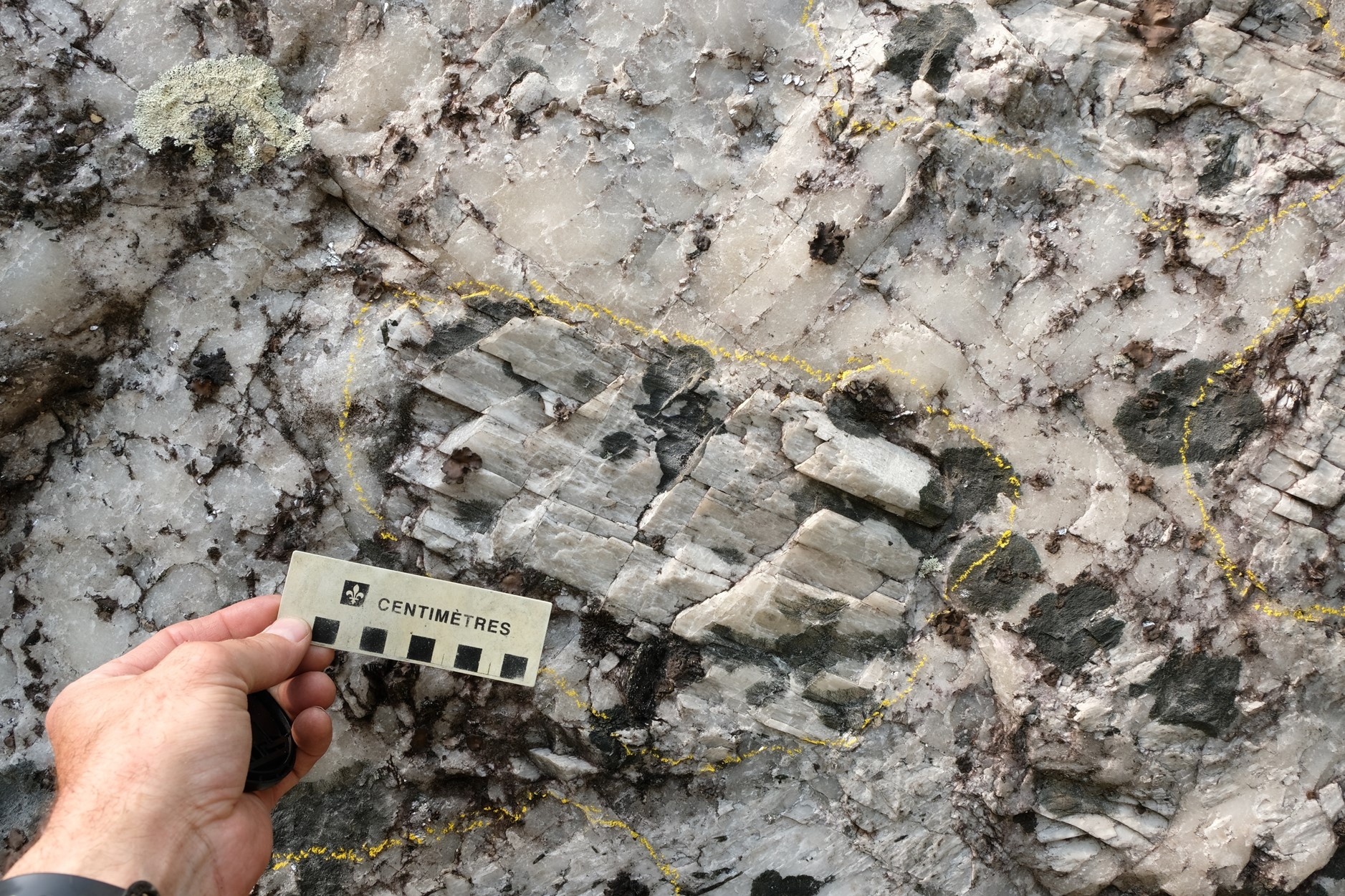 Figure 2: Spodumene-Bearing Pegmatite Boulders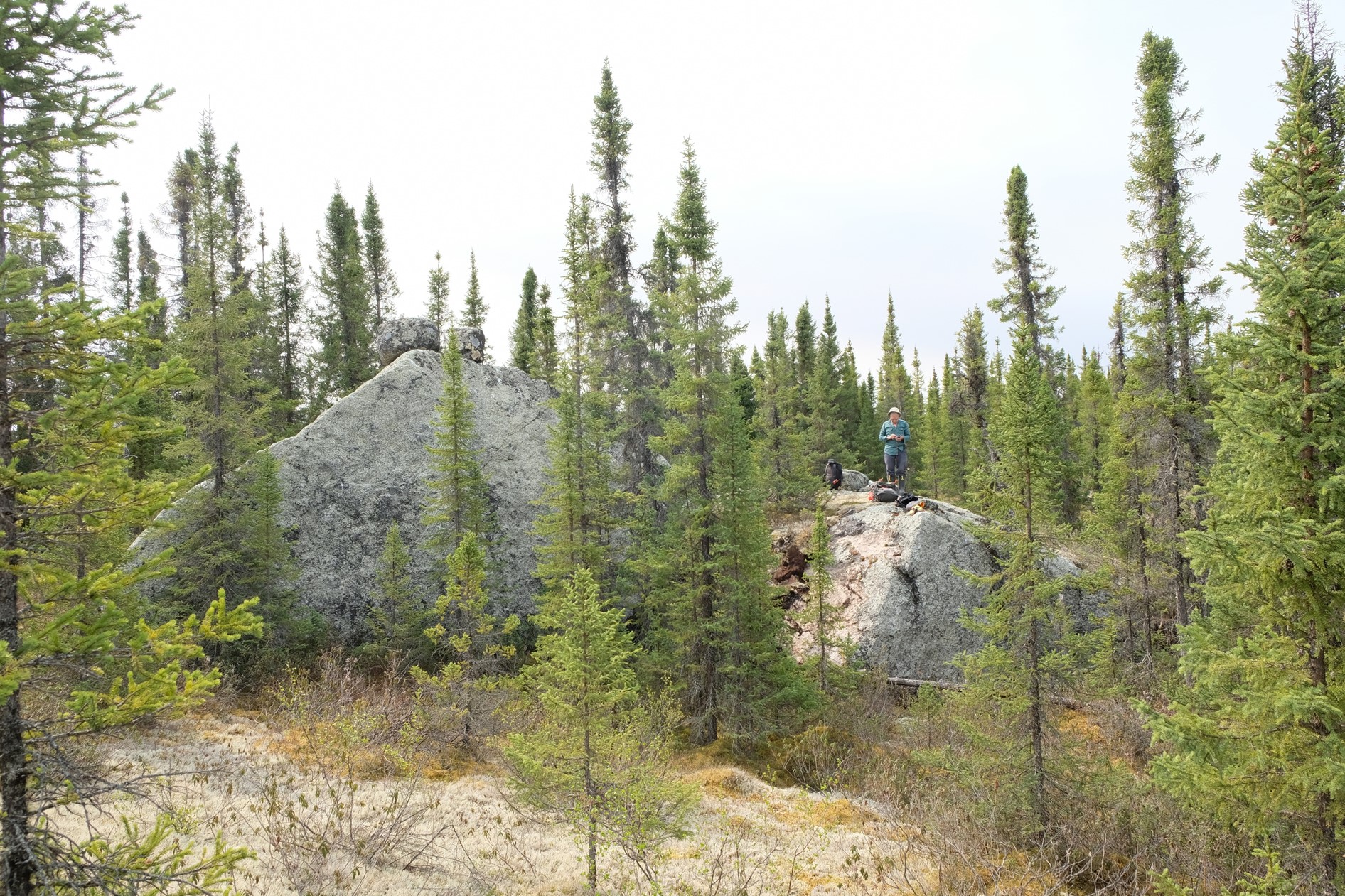 Figure 3: Largest Spodumene-Bearing Boulder Identified to Date
Mirage Project Overview
The Mirage Project covers wholly owned claims by BRW, claims under option from Globex Mining Enterprise on which BRW can earn 100% ownership and claims under option from Osisko Development through General Partnership Osisko Baie James where BRW can earn 90% ownership.
Corporate Update on PLEX and Anatacau Agreement
Under the terms of an agreement between the Company and General Partnership Osisko Baie James ("Osisko GP"), the Company can acquire an undivided 90% interest in the Anatacau and PLEX properties, in consideration for payments in common shares of the Corporation and the performance of exploration work (see news releases dated November 28, 2022, December 5, 2022 and April 25, 2023). André Le Bel, director of the Corporation, refrained from participating in the discussions relating to the conclusion of this agreement given his ties with Osisko Gold Royalties Ltd., a company related to Osisko GP.
Qualified Person
The scientific and technical information contained in this press release in regards to Quebec has been reviewed and approved by Mr. Francois Goulet, Exploration Manager, Quebec. He is a Professional Geologist registered in Quebec (OGQ).
About Brunswick Exploration
Brunswick Exploration is a Montreal-based mineral exploration company listed on the TSX-V under symbol BRW. The Company is focused on grassroots exploration for lithium in Canada, a critical metal necessary to global decarbonization and energy transition. The company is rapidly advancing the most extensive grassroots lithium projects portfolio in Canada with holdings in Quebec, Ontario, Saskatchewan, Manitoba, New Brunswick and Nova Scotia.
Cautionary Statement on Forward-Looking Information
This news release contains "forward-looking information" within the meaning of applicable Canadian securities legislation based on expectations, estimates and projections as at the date of this news release. Forward-looking information involves risks, uncertainties and other factors that could cause actual events, results, performance, prospects and opportunities to differ materially from those expressed or implied by such forward-looking information. Factors that could cause actual results to differ materially from such forward-looking information include, but are not limited to, delays in obtaining or failures to obtain required governmental, environmental or other project approvals; uncertainties relating to the availability and costs of financing needed in the future; changes in equity markets; inflation; fluctuations in commodity prices; delays in the development of projects; the other risks involved in the mineral exploration and development industry; and those risks set out in the Corporation's public documents filed on SEDAR at www.sedar.com. Although the Corporation believes that the assumptions and factors used in preparing the forward-looking information in this news release are reasonable, undue reliance should not be placed on such information, which only applies as of the date of this news release, and no assurance can be given that such events will occur in the disclosed time frames or at all. The Corporation disclaims any intention or obligation to update or revise any forward-looking information, whether as a result of new information, future events or otherwise, other than as required by law. Neither the TSX Venture Exchange nor its Regulation Services Provider (as that term is defined in the policies of the TSX Venture Exchange) accepts responsibility for the adequacy or accuracy of this news release.
Photos accompanying this announcement are available at
https://www.globenewswire.com/NewsRoom/AttachmentNg/edb5d052-51b2-402b-bde9-e61834c86339
https://www.globenewswire.com/NewsRoom/AttachmentNg/9a0c3a67-6846-4731-8c54-c3a2efb1d288
https://www.globenewswire.com/NewsRoom/AttachmentNg/be628874-f073-4528-a5a8-d71a310ff8dc
CONTACT: Investor Relations/information Mr. Killian Charles, President and CEO [email protected]

Disclaimer: The above press release comes to you under an arrangement with GlobeNewswire. AfternoonHeadlines.com takes no editorial responsibility for the same.