BrandSafway Appoints New EVP and CFO Abu Zeya
Global Infrastructure Services Leader Remains Committed to Long-Term Growth, a Customer-Centric Culture and a Reputation for Safety and Innovation
Abu Zeya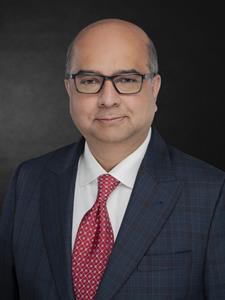 ATLANTA, Georgia, Sept. 20, 2023 (GLOBE NEWSWIRE) — BrandSafway, a leading provider of access and specialty services to industrial, commercial and infrastructure markets, has appointed Abu Zeya as Executive Vice President and Chief Financial Officer effective Oct. 2, reporting to President and CEO Karl Fessenden. In this role, Zeya will continue to drive value creation, top-line growth, market expansion and productivity. BrandSafway Interim CFO Evan Levitt will return to retirement next month as Abu Zeya assumes the CFO position.
"Abu has an established track record in providing strategic financial planning and operational excellence on the executive level, while working proactively and collaboratively with our internal partners," said Fessenden. "He demonstrated incredible leadership and insight during this year's refinancing, while building a reputation as a business enabler and demonstrating an unwavering commitment to compliance and ethics. We are all grateful to Evan for his stewardship over the past six months and wish him the very best in his retirement."
Zeya joined BrandSafway in 2021 serving as VP, Global Financial Planning & Analysis. Prior to joining the company, he spent nearly 20 years at Halliburton in financial leadership positions, including Senior Director of Investor Relations and Finance Director, Middle East. He holds a bachelor's degree from University of Houston, an MBA from Texas A&M University and completed the Advanced Management Program at The University of Chicago Booth School of Business.
"I hold the highest regard for Evan and the Finance team, and I'm honored to step into the CFO role," said Zeya. "There is so much opportunity to continue our trajectory of growth and value creation, while maximizing our diversified business model. I'm excited for this next chapter and the opportunities we are creating to serve our customers, as we continue to develop innovative solutions that have a significant impact on our global infrastructure."
About BrandSafway
With a commitment to safety as its foremost value, BrandSafway provides the broadest range of solutions with the greatest depth of expertise to the industrial, commercial and infrastructure markets. Through a network of 360 strategic locations across 27 countries and more than 40,000 employees, BrandSafway delivers a full range of forming, shoring, scaffolding, work access and industrial service solutions. BrandSafway supports maintenance and refurbishment projects as well as new construction and expansion plans with unmatched service from expert local labor and management. Today's BrandSafway is At Work For You™ —leveraging innovation and economies of scale to increase safety and productivity, while remaining nimble and responsive. 
For more information about BrandSafway, visit our website and follow us on LinkedIn.
###
Attachment
CONTACT: Lauren Falcone BrandSafway [email protected] 

Disclaimer: The above press release comes to you under an arrangement with GlobeNewswire. AfternoonHeadlines.com takes no editorial responsibility for the same.