Avera Research Institute Awarded Up to $58 Million for Maternal and Child Health Grant Funding
Amy Elliott, PhD
Avera Research Institute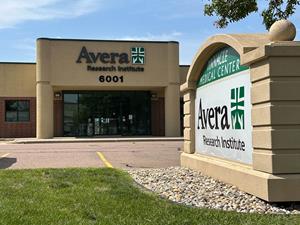 Sioux Falls, SD, USA, Sept. 05, 2023 (GLOBE NEWSWIRE) — Avera Research Institute has been awarded federal grant funding that will total up to $58 million over seven years to conduct research to benefit the health of mothers and children, especially those in American Indian and rural communities.
"Our goal is simple: improving health for mothers and their children. The complex part is reaching all of our different populations, as we never want anyone's ZIP code to determine their maternal or pediatric health," said Amy Elliott, PhD, Chief Clinical Research Officer at Avera Research Institute, a department of Avera McKennan Hospital & University Health Center in Sioux Falls. "Significant funding for these initiatives allows us to build upon our extensive research that's underway and will effect real change for the populations we serve."
Avera is a health system based in Sioux Falls, SD, comprised of 315 locations in 100 communities across South Dakota and portions of four surrounding states, including Iowa, Minnesota, Nebraska and North Dakota. Avera serves the city of Sioux Falls and a largely rural footprint of 72,000 square miles across the Upper Midwest.
ECHO Cycle 2
The largest grant is up to $47 million over seven years for ECHO Cycle 2. Environmental Influences on Child Health Outcomes (ECHO) is a large national research network launched and supported by the National Institutes of Health (NIH). ECHO focuses on how early environmental influences affect child outcomes. The first two years of $12.5 million have been awarded with the next five years to be contingent on meeting milestones as the grant progresses.
"ECHO Cycle 2 builds upon the work we've been doing for the past seven years," Elliott said.
In 2016, Elliott's research group was one of only 35 nationwide cohorts chosen to participate in ECHO. The goal of this study was to improve child and adolescent health by looking at how a broad range of environmental influences – including sleep, nutrition, allergens and social relationships – affect children both prenatally and after birth.
"With over 3,500 enrollees we are one of the largest ECHO research cohorts in the nation," Elliott said. In ECHO Cycle 2, Christine Hockett, PhD, Director of Community Research, will join Dr. Elliott in leading this exciting program.
ECHO looks at five outcomes including neurodevelopment with a particular focus on autism; airways and asthma; childhood obesity; positive health (healthy habits like getting enough sleep); and delivery outcomes.
ECHO builds upon research completed during the Safe PASSage study, a project that investigated the association between prenatal alcohol and nicotine exposures, SIDS and stillbirth. PASS participants in Sioux Falls and Rapid City were later eligible for ECHO. "The PASS Network laid the foundation for our success in ECHO Cycle 1, due to the dedication and support of our participants and community partners," Elliott said. "Our PASS children currently range from 5 to 14 years of age."
Aims of ECHO Cycle 2 include examining how early life exposures impact children's health, specifically childhood obesity and neurodevelopment. Such factors include physical effects of stress and life events during pregnancy, lifestyle-related exposures and early nutrition.
"At the same time we gather data, our team loves the opportunity to work with more than 3,500 ECHO kids to help improve their health and lives," Elliott said. "The hope is that this work will lead to a healthier future for each child."
MARCH Center of Excellence
The second grant is $11 million over seven years awarded by the National Institutes of Health. Avera is one of only 10 research centers nationwide to receive $24 million in first-year funding to establish Maternal Health Research Centers of Excellence. The grants are expected to last seven years for a total of $168 million for all 10 centers nationwide.
Part of NIH's Implementing a Maternal health and PRegnancy Outcomes Vision for Everyone (IMPROVE) initiative, the centers will develop and evaluate innovative approaches to reduce pregnancy-related complications and deaths and promote maternal health equity. "One aspect we are very excited about is that this is the first large NIH initiative to focus solely on maternal health," Elliott said.
Through this grant funding, Avera Research Institute will create the Maternal American Indian Rural Community Health Research (MARCH) Center of Excellence. Two cores of the grant are training and community partnership, as well as one large research project led by Arielle Deutsch, PhD, Research Scientist. "Overall, our center is looking into how to reduce maternal mortality and severe health conditions as well as improving accessibility of care," Elliott said.
"Avera has many exciting initiatives in women's health, including the HRSA-funded RMOMS program.  MARCH will work to integrate service programs, women's caregivers and research studies to foster great synergies to promote change," Elliott said. The Rural Maternity and Obstetrics Management Strategies Program (RMOMS) grant, awarded by the federal Health Resources and Services Administration (HRSA), provides $1 million per year over four years for a total of $4 million to help increase access to obstetrics services and improve outcomes such as pre-term labor, low birthweight, infant mortality and more in South Dakota.
As part of the MARCH Center of Excellence, a Transformation Board will include health care decision makers, state policymakers and stakeholders from national organizations who will consider how to take research findings and bring about change, both in health care practices and government policies.
"Center of Excellence components will be focused on two populations with stark health disparities in our region – American Indian and rural residents," Elliott added. "We seek to find new ways to improve access to care, to better understand the barriers that exist, and move forward to bring about meaningful change."
RMOMS-SD is supported by the Health Resources and Services Administration (HRSA) of the U.S. Department of Health and Human Services (HHS) as part of an award totaling $4,000,000 over 4 years with 0% financed with non-governmental sources. The contents are those of the author(s) and do not necessarily represent the official views of, nor an endorsement, by HRSA, HHS, or the U.S. Government. For more information, please visit HRSA.gov.
Attachments
Amy Elliott, PhD
Avera Research Institute
CONTACT: Cale Feller Avera Health 6053223112 [email protected] 

Disclaimer: The above press release comes to you under an arrangement with GlobeNewswire. AfternoonHeadlines.com takes no editorial responsibility for the same.