Astana International Financial Centre (AIFC) Bridges Central Asia's Financial Gap & Emerges as Key Global Financial Hub
Astana International Financial Centre (AIFC) emerges as a global financial hub, facilitating trade and attracting investments in Central Asia, and connecting economies across Eurasia.
Astana, Kazakhstan, June 01, 2023 (GLOBE NEWSWIRE) — The Astana International Financial Centre (AIFC) was launched five years ago, filling a significant void in Central Asia's global financial map. Today, the AIFC has emerged as a leading financial hub, facilitating trade and financial transactions between Asia and Europe. With its robust growth and strategic location, Central Asia is now attracting financial institutions and investors seeking partnerships in the region.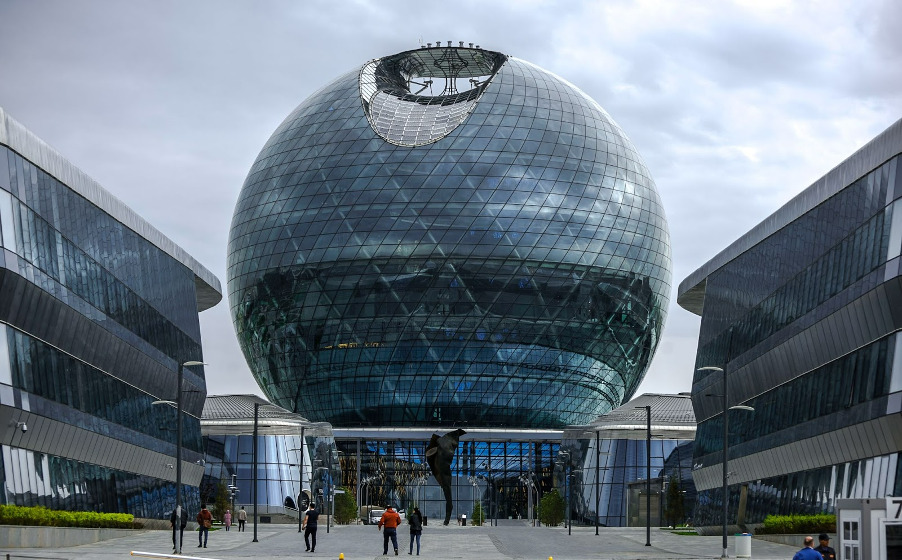 Central Asia's GDP has grown over sevenfold in the past 20 years, with an average annual growth rate of 6.2%. This growth surpasses that of developing countries and is more than twice the global average. The AIFC has played a pivotal role in leveraging the region's transit potential, fostering large-scale investments in major infrastructure projects such as the Trans-Caspian International Transport Route, which promotes cross-border trade across the Eurasian space.
Since its inception, the AIFC has made significant strides in establishing a unique financial ecosystem in Central Asia. Currently, nearly 2,000 companies operate within the AIFC, attracting $8 billion in investments to Kazakhstan's economy. The AIFC operates under the English Common Law, ensuring impartial and enforceable decisions. Financial disputes are resolved by British judges at the AIFC Court and the independent international arbitration centre.
Furthermore, the AIFC offers a favourable tax regime for participants engaged in licensed financial activities, aligning with the Organisation for Economic Cooperation and Development's global standards of tax transparency.
In just five years, the AIFC's Astana International Exchange (AIX) has developed into a world-class capital market and a reliable trading platform. AIX provides a complete business cycle, including trading and clearing operations, offering global investors access to Kazakhstan and enabling local and international issuers to raise funds in both the Kazakh and global markets. To date, AIX has attracted over $356 million of equity and $2.68 billion of debt capital.
Recognizing the importance of sustainable development, the AIFC has spearheaded the integration of green principles into the financial ecosystem of Kazakhstan and the region. Initiatives include the development of a carbon market and a platform for trading carbon units, as well as the implementation of green and social bonds and subsidies for green projects.
AIFC's Tech Hub is dedicated to promoting startups, venture capital markets, e-commerce, and corporate innovation. The Tech Hub has attracted approximately 300 companies from around the world to register within the AIFC jurisdiction, supporting approximately 200 startups to date.
As global investors increasingly turn their attention to emerging markets, Kazakhstan's growing financial role becomes more prominent. With a resilient economy, abundant natural resources, strong commodity market fundamentals, and political and economic reforms, Kazakhstan ranks first in the region in terms of foreign direct investments. Kazakhstan's economy, which grew by 3.2% in 2022, is now nearly one third larger than the combined economies of other Central Asian countries.
To foster active cooperation with global stakeholders and harness Kazakhstan's new status, Kazakhstan will host the Astana International Forum and Astana Finance Days this month. These events will convene senior government representatives, international organizations, and business leaders to explore ways of navigating global challenges and reviving global growth, with a focus on Central Asia's contribution.
Renat Bekturov, Governor of the Astana International Financial Centre expressed confidence in the AIFC's trajectory, stating, "Our objective is to become a global center for business and finance, connecting the economies of the whole of Eurasia. We remain committed to meeting the needs of investors and our region."
About the Astana International Financial Centre (AIFC):
The AIFC was established in July 2018 as Central Asia's premier financial hub. It operates under the English Common Law, providing a transparent and impartial legal framework for businesses. The AIFC fosters economic growth, attracts investment, and serves as a platform for the development of the financial services industry in Kazakhstan and the region.
Disclaimer: There is no offer to sell, no solicitation of an offer to buy, and no recommendation of any security or any other product or service in this article. This is not investment advice. Please do your own research.
For media inquiries, please contact:
Name: Ainur Issabayeva
Organisation: Astana International Financial Centre
Location: Astana, Kazakhstan
Email: [email protected]

Disclaimer: The above press release comes to you under an arrangement with GlobeNewswire. AfternoonHeadlines.com takes no editorial responsibility for the same.