ArtHouse Spirits DAO Unveils an NFT-Based Luxury Project Built around Art and Rum
ArtHouse Spirits DAO is introducing a revolutionary project that combines art, non-fungible tokens (NFTs), and exclusive rum bottles. This luxurious venture seeks to allow the crypto community with similar interests to join the fun.
WARSAW, POLAND, March 23, 2023 (GLOBE NEWSWIRE) — The ArtHouse Spirits Treasury has already achieved over $1.5 million in value and inter alia consists of 50-year-old rums from Dictador. The project appeals to a sophisticated audience looking for rare bottles and a unique experience.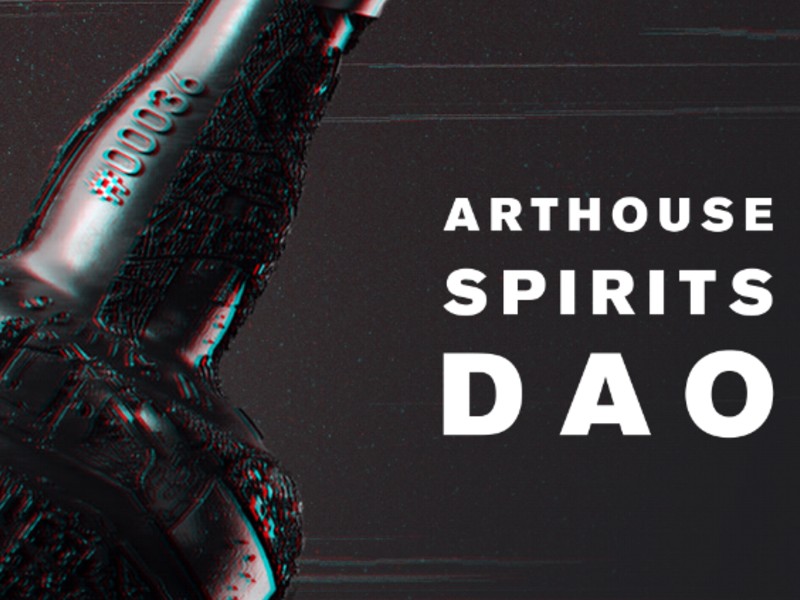 Combining Art, NFTs, and Exclusive Rum Bottles
ArtHouse Spirits DAO is a platform for investors and like-minded people to share their interests in luxurious areas.
The Arthouse Spirits DAO leverages rare rum and art to create a thriving community within the Web3 economy. It is a place where investors and collectors are.
The DAO's mission is to provide access to exclusive Dictador products through its NFT marketplace. By combining Web3 technologies with the power of art and aged rum, the Arthouse Spirits DAO is building something new. The project enables members to unlock valuable opportunities securely and transparently.
Through this innovative platform, participants can acquire distinctively rare NFTs, which allow them access to previously inaccessible premium spirits. This team recently hit a record sale of a single bottle of aged rum for $100k. The operation has proved to the market that the project's founders have large expertise in the sector.
Advantages for Holders
ArtHouse Spirits DAO is an opportunity for anyone looking to become part of a community of wealthy individuals and investors. An exclusive club for those passionate about the spirits industry. Collectors can access discounted bottles, exclusive VIP events, masterclasses, and conversations with experts, artists, and blend masters.
By staking their NFTs, holders will enjoy real yields from ERC-20 tokens. It will also be possible to redeem digital assets for physical bottles. 
With tokenized real-world assets and reasonable diversification, anyone can purchase NFTs and benefit from an exclusive luxury club.
Furthermore, DAO participants will be able to participate in the DAO voting process, allowing them to impact the organization.
As part of the DAO's main feature, the team positioned the ArtHouse Spirits Treasury at the project's core. The treasury has an asset-backed value that reached over $1.5 million. This wealth comes together with Membership NFTs created by world-renowned contemporary street artist Mariusz Waras "M-City."
The project's 20,000 exceptional NFTs comprise bottle-shaped maps of cities and districts worldwide. The collection comes with a percentage share of the ArtHouse Spirits Treasury mentioned above. The income from these mint events will allow the team to purchase Dictador rum carefully selected by collectible liquor specialists.
About ArtHouse Spirits DAO
ArtHouse Spirits DAO is a community of high-net-worth individuals and enthusiasts, all united by their shared love for premium-aged rum. Created by the Colombian Parra family, over three generations have crafted Dictador Rum with utmost care and precision.
The result is an unparalleled spirit – smooth yet dynamic with sweet caramel, cocoa, roasted honey, and coffee notes. The combination of real-world production and digital-based governance makes ArtHouse Spirits DAO a project that the community closely monitors.
More details about this initiative are available on the project's website and social media channels.
Discord | Twitter | Medium
CONTACT: Marek Szołdrowski office at arthousespiritsdao.com

Disclaimer: The above press release comes to you under an arrangement with GlobeNewswire. AfternoonHeadlines.com takes no editorial responsibility for the same.