Are You Leading to Thrive? Unlock Your Hospital's Potential with Vaisman's New Book – Pre-Order Now!
Available exclusively through AAHA
Josh Vaisman, MAPPCP (PgD)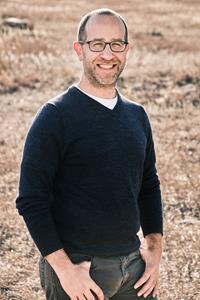 Lead to Thrive: The Science of Crafting a Positive Veterinary Culture
Lakewood, April 11, 2023 (GLOBE NEWSWIRE) — The American Animal Hospital Association (AAHA) is proud to announce the launch of its latest book from the popular "positive change ninja" and co-founder of Flourish Veterinary Consulting, Josh Vaisman, MAPPCP (PgD). "Lead to Thrive: The Science of Crafting a Positive Veterinary Culture" will be available exclusively through AAHA's online store on May 22, with preorders starting April 10.   
"Lead to Thrive" is a powerful go-to resource for happy, engaged, resilient veterinary teams. The book takes readers through case-based and evidence-guided solutions for building and retaining thriving workplaces. Activities and assessments after each chapter help create a clear path to a sustainable, fulfilling future by implementing the four P's of positive leadership:  
Psychological Safety – creating a safe space for voice   
Purpose – enabling meaningful work experiences   
Path – celebrating and developing strengths   
Partnership – cultivating inclusion and belonging 
"This book is an attempt to fill that gap for our profession, to teach us how we can lead in ways that let people be the best parts of who they are. So that work does actually contribute to fulfillment," said Vaisman. "And the result of that is it turns out that when people are really fulfilled and thriving in their work, they do really good work and we solve problems together and we make a meaningful difference in the world." 
In his role as founder and Lead Positive Change Agent at Flourish Veterinary Consulting, Vaisman, whose graduate degree is in applied positive psychology and coaching psychology, speaks to organizations and works with individual veterinary practices coaching, team building, and culture. He recently led AAHA's Beyond Medicine Workshop (BMW), a series of virtual gatherings for all veterinary professionals, that focused on non-clinical skills including leadership, collaboration, and well-being. Over 800 BMW attendees took steps toward a healthier, happier veterinary career as Vaisman led them through the science of positive leadership.   
"Josh Vaisman lays out the case for why leaders must be focused on making people feel safe, valued, and heard at work in order for them to flourish," said Debbie Boone, CVPM, owner of 2 Manage Vets Consulting.  
"Lead to Thrive" is available in print and audiobook formats exclusively through AAHA. Be sure to join Vaisman for a virtual author Q&A on May 25 hosted by AAHA and catch him on an upcoming episode of Central Line: The AAHA Podcast. For more information, please visit aaha.org. 
About AAHA  
Since 1933, the American Animal Hospital Association has been the only organization to accredit veterinary hospitals throughout the United States and Canada based on standards directly correlated to high-quality medicine and compassionate care. The mission of the 90-year-old organization is to simplify the journey toward excellence in veterinary practices. Accreditation in veterinary medicine is voluntary. The AAHA-accredited logo is the best way to know if a third party has evaluated a practice. Look for the AAHA logo or visit the accredited hospital locator on aaha.org. 
Attachments
Josh Vaisman, MAPPCP (PgD)
Lead to Thrive: The Science of Crafting a Positive Veterinary Culture
CONTACT: Wendy Cobrda American Animal Hospital Association 315-256-5468 [email protected] 

Disclaimer: The above press release comes to you under an arrangement with GlobeNewswire. AfternoonHeadlines.com takes no editorial responsibility for the same.