ALTAVA Sets New Record in Bybit Byvote Listing Competition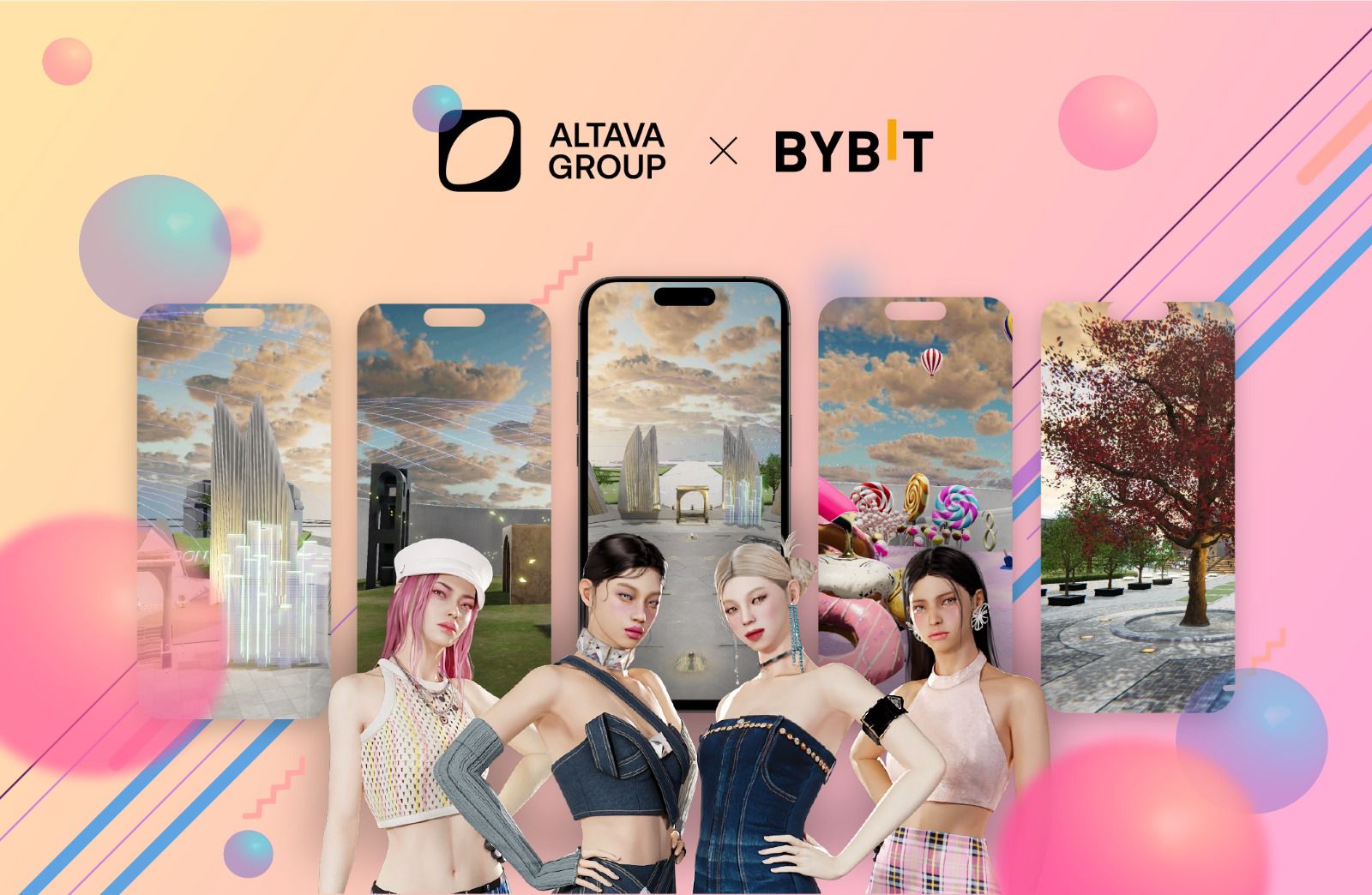 Singapore, Sept. 08, 2023 (GLOBE NEWSWIRE) —  ALTAVA Group, a leading Digital Fashion platform, has emerged victorious in the highly competitive ByVote competition hosted by ByBit, a recognized top five centralized exchange known for its substantial transactional volume.
ByBit's unique approach to project listings shines a spotlight on deserving ventures through the ByVote competition. Each chapter of this competition highlights a selection of projects, typically showcasing three to five, with the community determining the most deserving addition to the exchange.
ByVote's Chapter 16 marked a pivotal moment for ALTAVA as it garnered the highest number of votes. Participation in the voting process was exclusively available to approved ByBit customers, encompassing registered users with KYC level 1 verification and a minimum deposit of $100. This meticulous selection process upholds transparency and credibility, supporting projects with substantial community backing.
ALTAVA amassed a record setting 53.55 million votes, securing the highest vote count across all chapters. This accomplishment is driven by its highly engaged community and dedicated supporters. Supporters harnessed the power of their minimum $100 deposits, translating each deposited dollar into a vote. This innovative approach facilitated a democratic voting process that mirrors the unwavering confidence of the community in ALTAVA's vision. Notably, 70-80% of these votes came from beyond ALTAVA's core, showcasing TAVA's broad appeal.
"We knew going in that our competition would be stiff, as Bybit only selects quality projects for their Byvote competition. Fortunately, we have proven experience in putting together a winning plan and the ability to quickly execute it, even in adverse conditions. Based on previous project numbers, we knew that while we have a strong loyal core user base, it is also important to start out fast and to appeal to a much broader audience in order to acquire enough votes to win. Suffice to say, we are very grateful with the result." said ALTAVA Group CMO Oh Thongsrinoon.
ALTAVA's triumph is evident as it is now set to join ByBit's exchange listing. This significant development promises enhanced visibility and liquidity for ALTAVA and its loyal community.
About ALTAVA Group
ALTAVA Group is a Singapore-based company with offices in Seoul, Tokyo, London, and Paris. ALTAVA is the luxury fashion metaverse that enables users to discover, interact, and express themselves through a high-fidelity avatar. The Company operates WOY (World of You), a metaverse that provides Omni-platform experiential solutions which seamlessly connect consumers to the real-world and virtual world for high-end luxury brands and discerning partners.
ALTAVA Group Website: www.altava.com
ALTAVA Group Announcement Telegram: https://t.me/altavaofficial
ALTAVA Group Telegram Chat: https://t.me/altavachat
ALTAVA Group Discord: discord.gg/altava
ALTAVA Group Twitter: twitter.com/altavagroup
ALTAVA Group Medium: medium.com/@altavagroup
ALTAVA Group Facebook: facebook.com/altavagroup
ALTAVA Group Linkedin: linkedin.com/company/altava
ALTAVA Group Instagram: instagram.com/altavagroup
ALTAVA Group Japan Telegram: https://t.me/altavajapan
ALTAVA Group Japan Twitter: twitter.com/altavagroupjp
CONTACT: Nicole Picksley PR & Comms Specialist, Luna PR [email protected] 

Disclaimer: The above press release comes to you under an arrangement with GlobeNewswire. AfternoonHeadlines.com takes no editorial responsibility for the same.