Again partners with Abel & Cole to make online grocery fulfillment more sustainable and profitable
Sustainable supply chain startup Again has partnered with online grocery retailer Abel & Cole to collect and clean used glass bottles, resulting in savings and more environment-friendly operations.
Again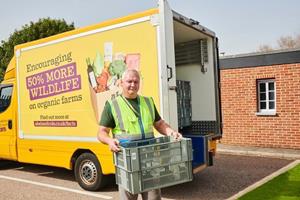 London, England, Oct. 26, 2023 (GLOBE NEWSWIRE) — UK-based supply chain startup Again has announced the result of its latest partnership with sustainable online grocery retailer, Abel & Cole. Beginning November 2, Again will enable Abel & Cole to dramatically expand the range of its award-winning refill delivery shop, Club Zero.
Since COVID-19, consumers have doubled their online grocery shopping activity, enjoying the convenience afforded by at-home delivery vs an in-store shopping experience. Most grocery retailers, though, are struggling to make online grocery fulfillment a profitable business. A recent McKinsey study reported that grocery executives expect e-commerce penetration to more than double for their own organizations in the next three to five years. The study showed that a typical North American grocer achieves a net P&L margin of approximately -$13 for a $100 online grocery basket order vs $4 when the customer is walking the aisle in a store. While certain big-basket delivery players have managed to achieve break-even or marginal profitability, this has been restricted to limited geographic areas
According to Again, which is backed by Maersk Growth, the venture capital arm of A. P. Moller – Maersk, more consumers are striving to be more sustainable in their purchasing. This has led some online grocery retailers to deploy reusable packaging take back schemes as a way to increase the utilization of their delivery fleets, improve their bottom line, and meet their sustainability goals.
Under the partnership, Again designed and deployed a bottle collection vessel system that easily integrates into Abel & Cole's existing online grocery fulfillment fleet logistics.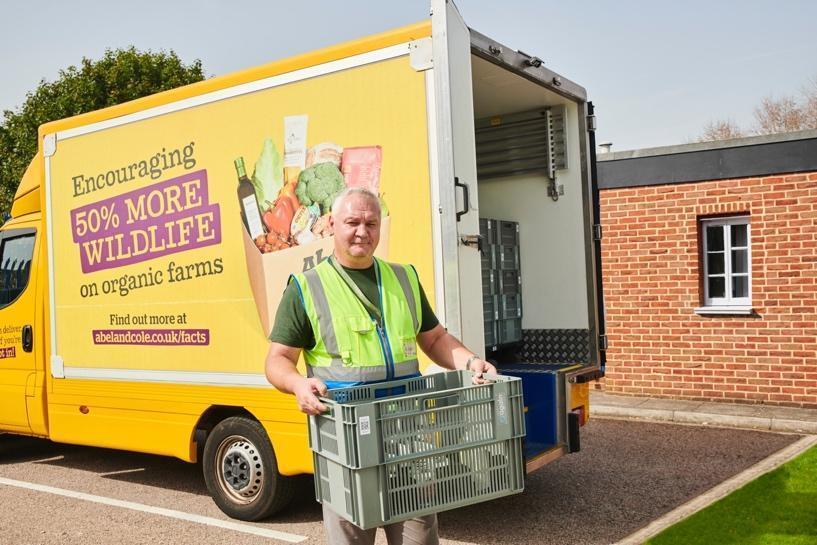 Able & coles delivery driver with Again crate
The supply chain is simple. Upon delivery of new orders, Abel & Cole's delivery drivers collect the empty glass bottles from consumers' doorsteps. The bottles are first brought to a local depot and then to Abel & Cole's central distribution center. From there, the bottles are sorted, de-labelled, hygienically washed, dried, visually inspected, and palletised for redistribution back into the marketplace for refill, using Again's innovative CleanCell system. Again's solution is offering brands an average of 62% reduction in CO2 emissions compared to regular single-use supply chains.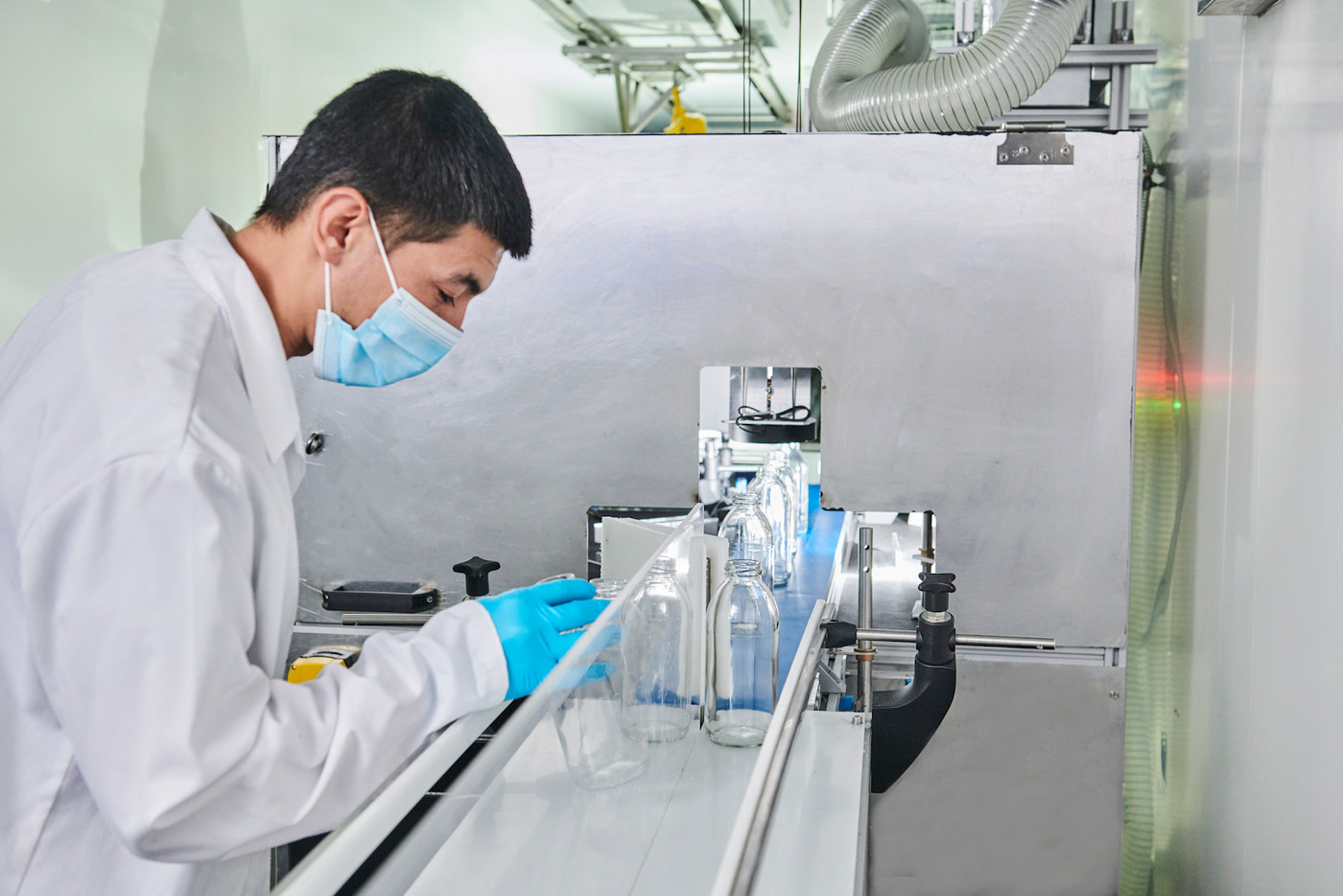 Again CleanCell operator doing microbiological testing on the glass bottles.
"Our partnership with Again will allow us to dramatically expand our refillable range, while also help us generate additional revenue from expanding the reverse logistics capacity of our existing delivery fleet," says Abel & Cole's Managing Director, Hannah Shipton. "We will always challenge ourselves to consider the very best material and packaging solution for the job. There is no doubt that the future of our industry is reusable and it is great to be leading the way."
One of the key challenges that has prevented reusable packaging to scale has been the low cost of single use packaging over the last 50 years, making it difficult for reusable packaging to compete financially. But this seems to be changing very quickly. In the last two years, material prices have risen by 23% and packaging recovery notes are up by 660%.
"Some of our customers have seen an 80% increase in the price of their glass bottles," says founder and CEO of Again, Matt Kennedy. "As a result, we are able to supply cleaned bottles back to brands at a price point competitive with virgin suppliers and still be able to share a portion of our revenue with retailers so they are incentivised to collect packaging throughout their networks. We hope that what we have accomplished with Abel & Cole and Milk & More this year will inspire bigger online grocery retailers in the UK and beyond to see reuse as not dependent on a government-mandated deposit return system but rather as an amazing opportunity to boost their bottom line today."
One of the biggest cost drivers for online grocery retailers is delivery costs, which, according to McKinsey, can account for 70% of the cost of products. With 1 in 3 lorries on Britain's roads operating empty, packaging take back schemes can help online grocery retailers better utilize their delivery fleets while gaining operating margin in the process.
Again's supply chain solution has already attracted some of the beverage industry's biggest players.
The supply chain solution that Again is building could revolutionize the online grocery industry. Online grocery retailers seeking innovative ways to boost their bottom line should watch this space.
Media contact:
Name: Brian Matuszewski
Email: [email protected]
Attachment

Disclaimer: The above press release comes to you under an arrangement with GlobeNewswire. AfternoonHeadlines.com takes no editorial responsibility for the same.