Acquisition of Paladin Technologies: Bosch plans to expand its building services business in North America
Bosch Building Technologies division continues its strong growth in services
Climatec, a Bosch company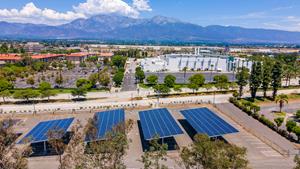 Paladin Technologies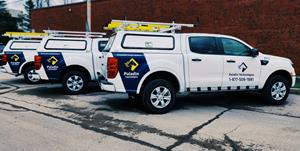 Stuttgart, Germany / Vancouver, Canada / Phoenix, United States, July 05, 2023 (GLOBE NEWSWIRE) —
Paladin Technologies is a leading provider of security and life safety solutions as well as system integration services in Canada and the US.
This purchase complements Bosch's 2015 acquisition of Climatec, LLC,
with more than 1,000 associates in the US.
Paladin Technologies has over 1,500 associates and projected 2023 sales approaching USD 400 million across 35 offices.
Bosch Building Technologies expands its system integration business by entering the Canadian market and increasing its US operations.
Stuttgart, Germany / Vancouver, Canada / Phoenix, United States – Bosch plans to acquire Paladin Technologies, Inc., headquartered in Vancouver, Canada – a leading provider of security and life safety solutions and system integration services in North America. This purchase complements Bosch's 2015 acquisition of Climatec, LLC, with more than 1,000 associates in the US. Climatec is part of Bosch Building Technologies and offers energy efficiency, building automation, security, and life safety solutions for the US market. The US is one of the largest and fastest growing markets for Bosch Building Technologies. Paladin Technologies employs around 1,500 associates across 35 locations in Canada and the US with projected 2023 sales approaching USD 400 million.
Corresponding agreements were signed by Bosch and Paladin Technologies on July 4, 2023. It has been agreed that the purchase price will not be disclosed. The acquisition is subject to approval by the relevant regulatory authorities. "Energy efficiency and security needs are driving factors for the modernization of commercial buildings, particularly in the North American market. These long-term trends have contributed to the growth of our subsidiary Climatec, which has significantly increased its sales and workforce since we acquired them in 2015. We want to continue Bosch's success in the delivery of these vital services in the region, and helping make buildings greener, smarter, and safer," says Christian Fischer, the deputy chairman of the Bosch board of management who is responsible for the company's Energy and Building Technology and Consumer Goods business sectors.
Bosch Building Technologies is part of Bosch's Energy and Building Technology business sector and reports strong growth with its energy- and cost-efficient commercial building and building services portfolio. The business sector including Bosch Building Technologies grew in 2022 by 17.4 percent.
Bosch Building Technologies expands its business in North America
"The acquisition of Paladin Technologies enables Bosch Building Technologies to significantly expand its system integration business in North America by entering the Canadian market and increasing its US operations. Paladin Technologies and Climatec have exciting opportunities to collaborate and bring comprehensive offers to our customers, building upon their respective market positions, strong brands, highly experienced leadership teams and the tremendous industry expertise of their employees," says Thomas Quante, president of Bosch Building Technologies.
Bosch Building Technologies currently offers building automation, security, life safety, and energy efficiency services in the US with offices across Arizona, Texas, Nevada, California, New York, and New Jersey. "I've always respected Bosch's long-term business focus, its over 100-year reputation for innovation and its private ownership structure, in which the majority shareholder is a charitable foundation. We've also been impressed by the success of Bosch's building services growth in the USA and look forward to succeeding together as we build upon our shared values of innovation, teamwork, and the development of our people," says Ted Reid, CEO of Paladin Technologies.
Paladin Technologies, part of the Paladin Group of Companies founded in 1976 in Vancouver, is a leading provider of security and life safety solutions and system integration services. The company serves the entire Canadian market with 18 offices and the US market with 17 offices across New York, Texas, California, the Southwest, Pacific Northwest and Midwest regions. The company's portfolio comprises video surveillance, access control and intrusion detection as well as network infrastructure, monitoring, and advanced audio-visual solutions. Paladin Technologies will continue to offer customized building solutions built upon the best technologies available from their product partners. "I'm excited for the opportunity to work with Ted and the Paladin Technologies team as we expand our services across North America. It was clear from our first meeting that our companies share a common customer and employee-focused culture with a tremendous passion for delivering safe, secure, and efficient building solutions," said Mauro Lima Vaz, Senior Vice President of Bosch Integration Business for North America and CEO of Climatec.
Portfolios of both companies complement each other perfectly
With its market presence in Canada and key metropolitan areas in the US, Paladin Technologies is an ideal addition to Bosch's system integration business. For instance, Paladin Technologies is responsible for the design and installation of security systems for Royal Columbian Hospital, enhancing patient experiences, while maintaining the continuity of the hospital services as it is one of only two trauma centers within the province. Further, Paladin Technologies protects the assets of Cargill facilities, an international provider of food, agriculture, financial and industrial products and services. Paladin Technologies serves Cargill across multiple provinces and states. Through Climatec, Bosch implements highly innovative projects across the North American market. For example, The Spiral, a premier office high-rise skyscraper in New York City, which Climatec equipped with an advanced building automation system – a smart and green building offering the highest quality of life for its occupants. Another example is the City of Ontario, California, for which Climatec has implemented significant building modernization and renewable energy systems that saves the city millions in utility and operating costs.
Contact persons for press inquiries:

Bosch:
Dörthe Warnk
Phone: +49 711 811-55508
Mail: [email protected]
Climatec:
Jill Boileau
Phone: +1(602) 999-4557
Mail: [email protected]
Paladin Technologies:
Stephanie Whalen
Phone: +1(604) 787-5959
Mail: [email protected]
About Bosch Group:
The Bosch Group is a leading global supplier of technology and services. It employs roughly 421,000 associates worldwide (as of December 31, 2022). The company generated sales of 88.2 billion euros in 2022. Its operations are divided into four business sectors: Mobility, Industrial Technology, Consumer Goods, and Energy and Building Technology. As a leading IoT provider, Bosch offers innovative solutions for smart homes, Industry 4.0, and connected mobility. Bosch is pursuing a vision of mobility that is sustainable, safe, and exciting. It uses
its expertise in sensor technology, software, and services, as well as its own IoT cloud, to offer its customers connected, cross-domain solutions from a single source. The Bosch Group's strategic objective is to facilitate connected living with products and solutions that either contain artificial intelligence (AI) or have been developed or manufactured with its help. Bosch improves quality of life worldwide with products and services that are innovative and spark enthusiasm. In short, Bosch creates technology that is "Invented for life." The Bosch Group comprises Robert Bosch GmbH and its roughly 470 subsidiary and regional companies in over 60 countries. Including sales and service partners, Bosch's global manufacturing, engineering, and sales network covers nearly every country in the world. With its more than 400 locations worldwide, the Bosch Group has been carbon neutral since the first quarter of 2020. The basis for the company's future growth is its innovative strength. At 136 locations across the globe, Bosch employs some 85,500 associates in research and development, of which nearly 44,000 are software engineers.
The company was set up in Stuttgart in 1886 by Robert Bosch (1861–1942) as "Workshop for Precision Mechanics and Electrical Engineering." The special ownership structure of Robert Bosch GmbH guarantees the entrepreneurial freedom of the Bosch Group, making it possible for the company to plan over the long term and to undertake significant upfront investments in the safeguarding of its future. Ninety-four percent of the share capital of Robert Bosch GmbH is held by Robert Bosch Stiftung GmbH, a charitable foundation. The remaining shares are held by Robert Bosch GmbH and by a corporation owned by the Bosch family. The majority
of voting rights are held by Robert Bosch Industrietreuhand KG, an industrial trust. The entrepreneurial ownership functions are carried out by the trust.
Additional information is available online at www.bosch.com, www.iot.bosch.com, www.bosch-press.com, www.twitter.com/BoschPress
About Climatec:
A Bosch Company: For over 40 years, Climatec has steadily invested in the people, technology, and services needed to be its customers' trusted business partner. Today, Climatec is one of the leading providers of building technology and energy solutions in the nation with over 1,000 associates across Arizona, California, Nevada, New Jersey, New York and Texas. Climatec's technology partners include the world's leading suppliers of building automation, security and life safety, and energy efficiency technologies. And since 2015, Climatec has proudly been part of the Robert Bosch group of companies. For further information see www.climatec.com.
About Paladin Technologies:
Paladin Technologies is a premiere building systems integrator operating across North America. As a leader in the design, deployment, optimization, management, and maintenance of security, communication, audio visual systems and digital networks, Paladin Technologies is driven by a strong corporate culture and a vision of innovation through teamwork. Paladin Technologies designs and deploys sophisticated solutions for clients on a national scale, while providing expert local support with over 1,500 associates in 35 offices across Canada and the US. For further information see paladintechnologies.com.
Attachments
Climatec, a Bosch company
Paladin Technologies
CONTACT: Bosch +49 711 811-55508 [email protected] 

Disclaimer: The above press release comes to you under an arrangement with GlobeNewswire. AfternoonHeadlines.com takes no editorial responsibility for the same.