Abercrombie & Fitch Launches Limited-Edition Capsule Collection with Harlem's Fashion Row Designer, Nicole Benefield
Abercrombie x HFR x Nicole Benefield
Abercrombie x HFR x Nicole Benefield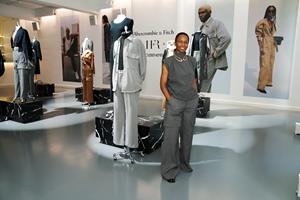 Abercrombie x HFR x Nicole Benefield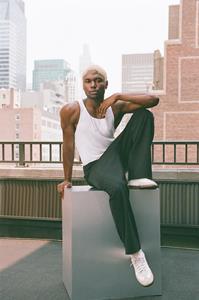 Abercrombie x HFR x Nicole Benefield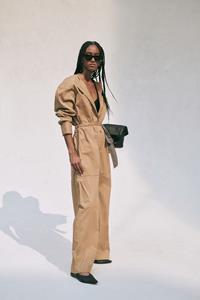 Abercrombie x HFR x Nicole Benefield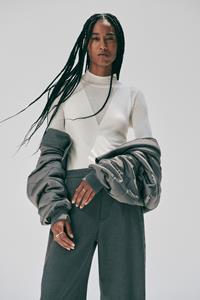 Abercrombie x HFR x Nicole Benefield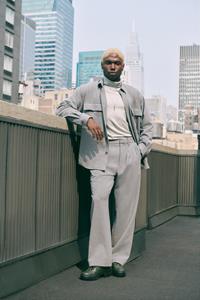 Nicole Benefield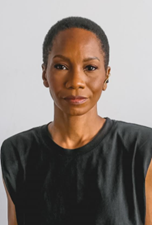 NEW YORK, Oct. 05, 2023 (GLOBE NEWSWIRE) — Abercrombie & Fitch, a division of Abercrombie & Fitch Co. (NYSE: ANF), is proud to announce the launch of an exciting limited-edition capsule collection designed in partnership with Harlem's Fashion Row (HFR) designer, Nicole Benefield. The 26-piece collection spanning both men's and women's is available online and in select Abercrombie stores today.
Drawing inspiration from the vibrant energy of New York City, the Abercrombie & Fitch x HFR x Nicole Benefield collection focuses on elegant and versatile neutrals punctuated by eye-catching statement pieces. The collection, perfect for cross-seasonal versatility, features a range of refined and elevated essentials, tops, bottoms, knitwear and reversible outerwear, all which reflect Benefield's signature color blocking and monochromatic styling. All 26 pieces of the collection are a harmony of both brands, reflecting the energy, construction and creativity of Nicole Benefield's designs with the comfort and elevated everyday style of Abercrombie & Fitch.
"Collaborating with Abercrombie in bringing this collection to life has been incredible. We have a common philosophy that people should feel confident and comfortable in styles that are of the moment, which is at the core of this collection," said Nicole Benefield.
"Nicole's ability to reimagine Abercrombie through her spectacularly talented creative lens has delivered a collection that is nothing short of inspired. And the collaborative process to bring this collection to life was just as spectacular," said Carey Collins Krug, Abercrombie & Fitch Co.'s Chief Marketing Officer. "It has been an incredible experience for everyone involved."
"Over the past two years, HFR has had the distinct pleasure of showing the collection of Nicole Benefield during NYFW. Her profound vision for women's fashion is both clear and inspiring. We were thrilled to unite her talents with Abercrombie & Fitch. This collaboration epitomizes the innovation that emerges when fresh perspectives are embraced," said Brandice Daniel, CEO and Founder of Harlem's Fashion Row.
The collection is available in an inclusive size range for both men's and women's pieces, with items ranging from $40-$200. Abercrombie celebrated Nicole and the collection's launch with an event hosted at Lavan Chelsea on October 3rd. Attendees from Abercrombie, Harlem's Fashion Row, friends and family of Nicole, as well as media and social influencers gathered to view the collection and toast to the collaboration.
For more information and to shop the collection, visit https://www.abercrombie.com.
About Harlem Fashion Row
Harlem's Fashion Row (HFR) is the premier agency creating a bridge between brands and designers of color in fashion through brand strategy, collaborations, new media, experiential marketing, recruiting, and pipeline programs. Long before inclusivity became a widely accepted goal across the fashion industry, Harlem's Fashion Row has been championing and uplifting designers of color. We cultivate innovative events which attract a multitude of diverse influencers in fashion, media, and entertainment. Our objective is to provide real business opportunities to multicultural designers in fashion to showcase their skills and abilities in an industry that is often non-accessible to this group.
About Nicole Benefield
Nicole Benefield is a Brooklyn born designer driven by emotion over trend and appreciates form and wearability. Upon graduating Parsons, where she earned her Bachelor of Fine Arts, Nicole held design roles at top specialty womenswear retailers, which include The Limited, Ann Inc, Banana Republic, and Elizabeth & James for Kohls. Designing weekend and casual lines within these brands, Nicole honed her focus on an aesthetic rooted in casual sophistication. In 2020 Nicole was invited to design a sustainable collection on a circular platform, which led to the launch of her eponymous label, Nicole Benefield Portfolio. With each phase of the line, the brand aesthetic is focused on the intersection where form meets wearability, sophistication meets ease, and the understated meets confidence. Nicole's design philosophy is to create clothing that stands the test of time while being of the moment, centered on consuming meaningfully.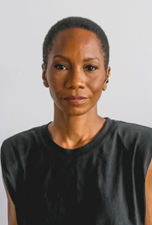 About Abercrombie & Fitch
Abercrombie & Fitch believes every day should feel as exceptional as the start of the long weekend. Since 1892, the brand has been a specialty retailer of quality apparel, accessories, and fragrance – designed to inspire our global customers to feel confident, be comfortable and face their Fierce.
Abercrombie & Fitch is the namesake brand of Abercrombie & Fitch Co. (NYSE: ANF) and is sold globally through more than 200 stores (includes abercrombie kids) and at www.abercrombie.com.
Photos accompanying this announcement are available at:
https://www.globenewswire.com/NewsRoom/AttachmentNg/58c99dc4-7040-424b-97a5-7c1a7a7c9faa
https://www.globenewswire.com/NewsRoom/AttachmentNg/e20bd01a-dc6a-4b15-84f5-fac7178ff0dd
https://www.globenewswire.com/NewsRoom/AttachmentNg/fdbfda8e-60cc-4e1f-b5db-7c4dd997a2d1
https://www.globenewswire.com/NewsRoom/AttachmentNg/7bfb9884-45b4-4606-b356-a9083119eaa3
https://www.globenewswire.com/NewsRoom/AttachmentNg/3e8dc7a3-15ab-465e-a3a0-581ce9b8fb53
https://www.globenewswire.com/NewsRoom/AttachmentNg/5c8e3790-a8e9-401b-b6dd-452744f7d18d

Disclaimer: The above press release comes to you under an arrangement with GlobeNewswire. AfternoonHeadlines.com takes no editorial responsibility for the same.